Automatic pool cleaners

Electric pool cleaners

Zodiac OV 3400 electric pool cleaner
Zodiac OV 3400 electric pool cleaner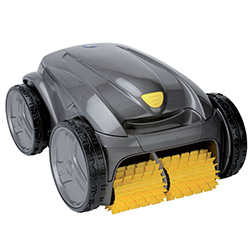 Recommended retail price 2023 :
Our Price :
Ref. Abatik 020509
Ref. Provider 0V3400
Zodiac OV3400 pool cleaner
For in-ground or above ground pools with rigid sides, measuring 12 X 6 m,
Cleans the floor, walls and waterline of your pool,
Programmed trajectory,
Filtering capacity 100 microns
Out of water security, electronic protection of motors
In stock
The
Zodiac OV 3400 electric pool cleaner
uses the best technology to maintain residential pools. It guarantees optimal cleaning of you pool floor, waterline and walls. Its filtration pump and large suction mouth collect all types of debris. Its ultra performant brushes eliminate all kinds of residue. Optimal propulsion and adherence are produced using a rear jet. The
Zodiac OV 3400
ensures perfect cleanliness in your pool.
Zodiac OV 3400
cleans quickly and efficiently the whole of your pool, offering a complete cleaning cycle in only 2h30 : pool floor, walls and waterline.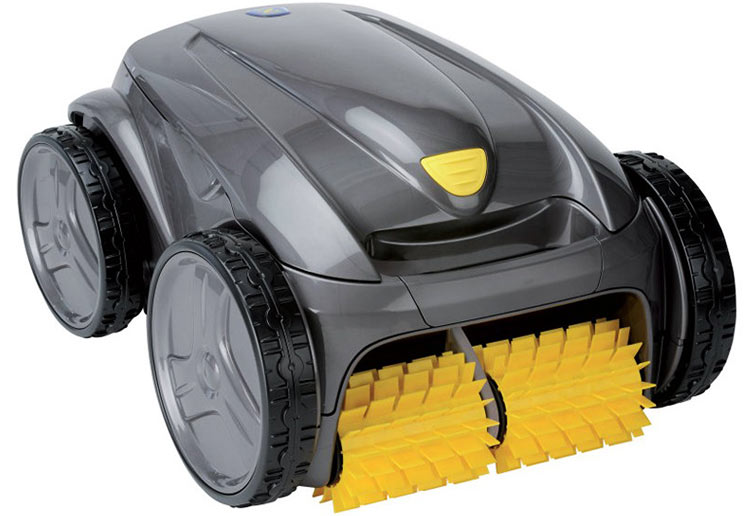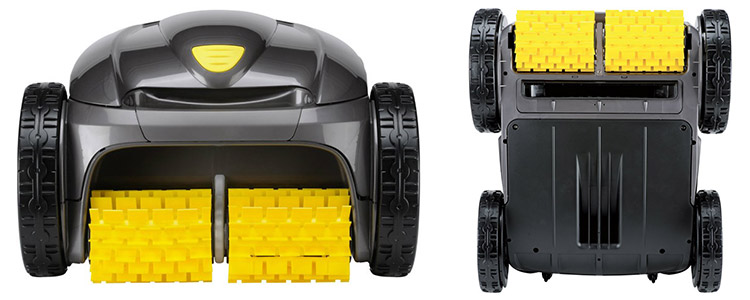 Cyclonic suction power
The
Zodiac OV 3400
integrates
Vortex technology TM
, a patented system at the origin of
Cyclonic suction
: The pumps motor and the hydraulic flow is inclined, creating a powerful whirlpool inside the filter. The debris stays in suspension, avoiding filter clogging. The suction power is strong and constant for optimised filtration.
3
Vortex effect - Powerfull whirlpool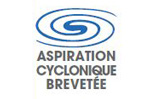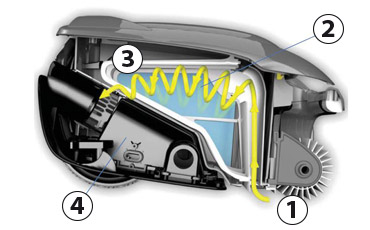 Filter power
The
Zodiac OV 3400
features a powerful filtration pump with a flow of 16 m³/hour.
The collected debris is stocked in a filtering container with a capacity of 5L.
The filter is easily accessed by the upper casing of the cleaner (Top Access). One simple push on the top cover is enough to free the filter which is easily washed in clear water.

The
Zodiac OV 3400 pool cleaner
is supplied with a filter with a capacity of 100 microns. Other filters with varying capacities are available on option.
(See Available options)
Control box
The
Zodiac OV 3400
transformer is equipped with a control box allowing you to easily configure operations :
2
Control indication : LED flashes indicating an eventuel error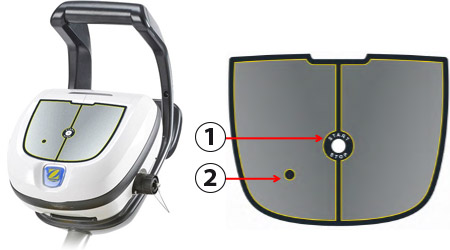 Security
The
robot OV 3400
features 3 component protections :
- Beach system : If the cleaner leaves the water this system returns it immediately into the pool, preserving its filtration pump.
- Out of water security : The cleaner suspends filter pump operation out of pool water.
- Electronic protection of motor in case of overheating out of pool water.
Characteristics
Type of pool
Residential inground or above ground pools with rigid walls
Maximum cleaning surface
12 X 6 m
Type of cleaning
Walls, floor and waterline
Compatible pool floor
Flat, gentle slope, composed gradient, diamond point.
Compatible types of pool
Rectangular, oval, free form
Suitable pool finishes
Ceramic, liner, fibreglass, reinforced PVC, painted concrete

walls, waterline and pool floor

12 X 6 m max

Adapts to all pool floors

Adapts to all pool shapes

Above ground or in ground
Filtering and cleaning
Pre programmed trajectory
Yes
Filter type
Filtering container
Filtering capacity
1 280 cm² / 100 microns
Full filter indication
Yes
Filter access
Cover on the unit (Top Access)
Technical features
Motor electronic protection
Yes
Power supply
Branchement 230 V in complement to transformer
Distribution box supply
200-240 VAC / 50 Hz
Power supply cleaner
30 VDC
Dimensions of cleaner (L x w x h)
43 x 48 X 27 cm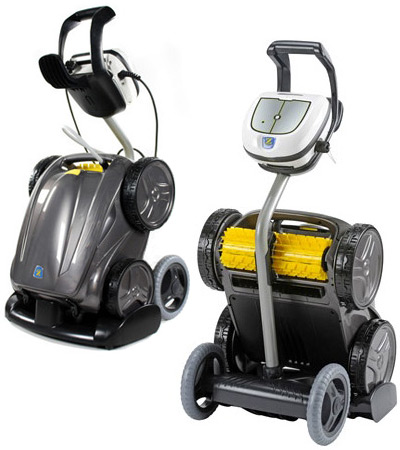 The OV 3400 is supplied with its ergonomic trolley,
this cleaner is easily transportable and easily stored

Available options
Transportation trolley
Included
Filtering container
Included
Very fine filter
On option
Large debris filter
On option
Protective cover
On option
Warranty
2 years
Photos non-contractual
Price incl. VAT
Ask for a free quote zodiac ov 3400 electric pool cleaner
Other product : Zodiac OV 3400 electric pool cleaner
At best price 1049 eur Including VAT.
Please fill in this form carefully. Our commercial service will handle your request promptly.
---
UK freephone hotline
Monday Friday 9.00 19.00, Saturday 10.00 18.00

---