Material and equipment for your technical shelter

Water level regulators

CCEI Lineo 5S water level regulator for infinity pools
CCEI Lineo 5S water level regulator for infinity pools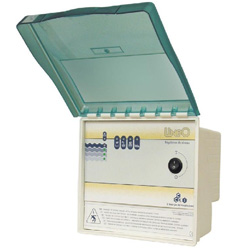 Recommended retail price 2023 :
Our Price :
Ref. Abatik 009411
Ref. Provider PF10L022
Lineo 5 sensor water regulation box
Water level regulation control box for infinity pools,
Manages and regulates the water level of the catch pool,
Includes 5 sensors to manage water level via microcontroller,
LED display
In stock
To ensure the correct operation of an infinity pool (with overflow on the entire pool parameter), the use of a
water regulation control box is essential
.
Infinity pools - how do they work?
An infinity pool receives a greater volume of water than its total capacity to create a permanent overflow which is caught in the "catch pool". The catch pool water level should be regulated to allow optimised operation with the pool filtration system.
The
Lineo 5S water level regulation
manages and regulates automatically the level of water present in the catch pool.
A regulated water line ensures a constant and fluid overflow on the pool parameter.
Lineo 5S control box operation :
Equipped with 5 sensors, managed by a microcontroller and an electro-valve which ensures automatic filling. By maintaining a stable water level, the Lineo 5S control box operation manages with precision the level of water present in the catch pool.
A stable water line avoids damage to the filtration system caused by needless sir suction.
Overflow can be managed by electro-valve which is available on option.


Level management

When the pool is in use the water flow towards the catch pool is greater. When the pool is no longer in use, the level lowers. The Lineo 5S ensures a stable waterline, constantly.

The 5 sensors are positioned in your catch pool (1reference sensor + 4 water level sensors), that allow the detection of 4 different levels.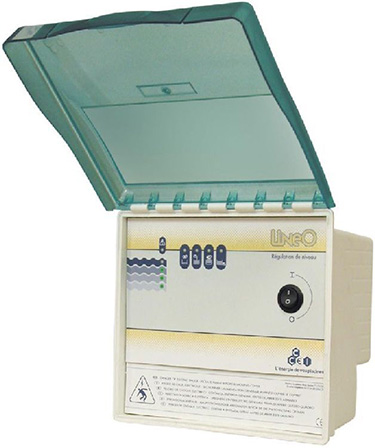 Level 1 - Over flow / forced start
Level 2 - Auto fill stop
Level 3 - Start Auto fill
Level 4 - Security - Lack of water/pump stop
When an abnormal water level is detected, the information is sent to the water level control box
This takes control of the water filtration system to force start or stop pump activity
This water regulation system allows optimised management of the regulation system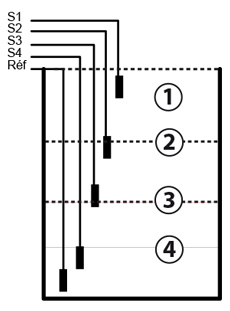 Multi task regulation - description
Over flow funtion
When water levels are detected by sensor n°1, the
Lineo 5S water level regulator
detects overflow
Overflow can be caused by :
- Excessive water flow from the main pool into the catch pool
- Excess water caused by rain, filling etc...
- A fault in the water circulation network
To correct these abnormalities, the Lineo 5S water level regulator proceeds in 3 stages :
1) Pump start to re-establish the desired water level
2) If after 10 mins the required level has not been reached, the electro-valve (available on option) actions outlet for the level to go from sensor n°2 to sensor n°3.
3) If after 10 mins of outlet the water level has still not lowered, Lineo 5S forces action of your pump till sensor n°1 is no longer in water.
In the case of a greater overflow level, the Lineo 5S allows water levels to rise, evacuating via the catch pool outlet. This function is action following 20 mins of a forced start.
Lineo 5S maintains forced start and your pump is actioned every 10 mins hourly until sensor n°2 is also out of the water. This specific function avoids needless pump activation in the case of overflow;
"Auto fill" function
When sensor n°3 is out of water, the Lineo 5S control box detects that the water level requires "Automatic fill" function should commence. The electro-valve which opens "Auto fill" actions till the catch pool reaches the required level.
Fonction "Lack of water"
To avoid damage to your filtration pump, the Lineo 5S detects a lack of water. If the water level is lower than sensor n°4 pump operation is interrupted. When levels reach sensor n°3, the control box activates. This avoids dry running of your filtration system and related damage which can be caused.
Display panel
Featuring a LED control panel, your Lineo 5S allows you to manage, with precision, the water level of your catch pool. The unit's front-panel display allows you to follow the process put into in operation by the control box.
1) Over flow
2) Auto fill stop
3) Auto fill start
4) Lack of water
5) Default signal
6) Stop pump signal
7) Autofill electro-valve signal
8) Forced pump start signal
9) Outlet electro-valve signal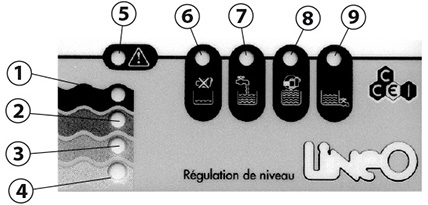 Positioning of sensors
Lineo 5S water level regulation control box
is supplied with:
- A set of 5 sensors with 10m cables. The cables are marked for easy identification
- 5 waterproof sensor connections and mounts
- An autofill electro-valve (24V, connection 1") with filter, required for installation
- Power cable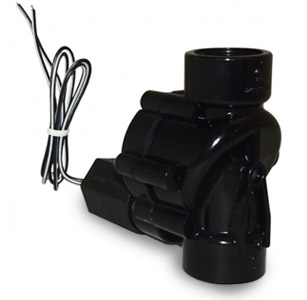 Autofill valve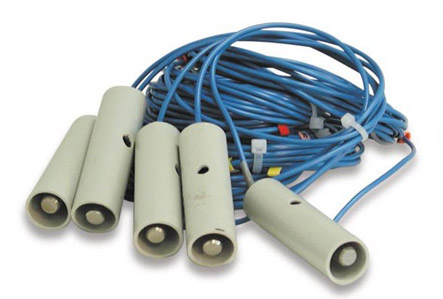 5 supplied sensors
Sensor installation :
The vertical spacing between each sensor should be at least 5 cm. The sensors should be installed in a duct pipe to ensure separation from the pool wall.
If the supplied length of cable is insufficient to connect the sensors to the control box you can lengthen them by using a waterproof junction box.
Technical characteristics
Dimensions
220 X 200 X 150 mm (W X H X D)
Power supply
230V / 50 Hz mono
Index of protection
IP - 65
Number of sensors
5 (complete with connection and mounts)
Connection for autofill electro-valve
Yes
Connection for outlet electro-valve
Yes
Filter for autofill electro-valve
Yes
Autofill electro-valve
Supplied
Outlet electro-valve
On option
Warranty
2 years
Photos non-contractual
Price incl. VAT
Ask for a free quote ccei lineo 5s water level regulator for infinity pools
Other product : CCEI Lineo 5S water level regulator for infinity pools
At best price 639 eur Including VAT.
Please fill in this form carefully. Our commercial service will handle your request promptly.
---
UK freephone hotline
Monday Friday 9.00 19.00, Saturday 10.00 18.00

---