Pool security material

Swimming pool security barriers and fences

BEETHOVEN RIGID
BEETHOVEN RIGID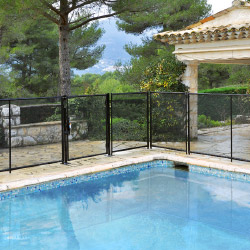 Recommended retail price 2023 starting from :
Our Price starting from :
Ref. Abatik 020352
Ref. Provider RIGIDE-STD-25CM
BEETHOVEN RIGID pool fencing module width 25 cm between axes
Modules constituted from a rigid aluminium frame and PVC translucid netting,
Removable fixation (drilling holes Ø30 mm) or permanent floor plate fixation
Associates esthetics and security,
Suitable for residential or public use
Complies with standard NF P 90-306
In stock
The
Beethoven rigid pool fencing system
conforms to the norm
NF P 30-306.
Equally suitable for residential or public pool use.
Practical and robust, easy to install. Its locking system and rigid aspect secure your pool configuration as a whole.
Discreet and esthetic, the
Beethoven rigid pool fencing system
integrates perfectly into your pool environment.
This type of
security fencing system
does not require any particular maintenance.
The Beethoven rigid can be installed envisaging total removability, depending on the chosen installation method.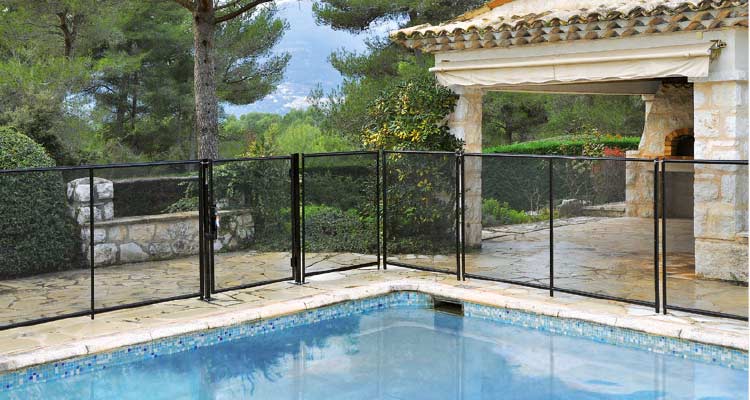 The Beethoven rigid pool fencing system: secures your pool parameter
The
Beethoven rigid
is specifically designed to ensure the
security
of your pool as a whole. Robust, composed of an aluminium frame with PVC coated net complete with an anti-UV treatment. The netting has a resistance of 3 tonnes per m², being 3 times superior to the recommended norm.
The
Beethoven rigid security fencing
corresponds perfectly to residential or public use. Its locking system and rigidity limits pool access to children under 5 years old.
The Beethoven adjusts to all pool types
Adjustable, the
Beethoven rigid security barrier
adapts to all pool dimensions.
The composing modules can feature a length of
25, 50, 94 or 194 cm between axes
You can compose your configuration with standard module dimensions, adjusting them when carrying out the easy installation process. To do so, simply remove the angle section and adjust the higher and lower horizontal sections to meet your requirements.
The standard height of sections is 1,22m. Made to measure systems are available. The dimensions of the made to measure modules can reach 1,80 m in height for panels
25, 50 or 94 cm in width.
Installing and using the Beethoven Rigid
Floor anchoring
The Beethoven rigid security fencing can be installed using one of two fixation systems :
| | | |
| --- | --- | --- |
| - | Type of fixation | method |
| | floor plates | System mounted on floor surface - permanent installation |
| | drilled holes Ø30 mm , stakes and sleeves | System completely removable |
Choosing your system
The choice of installation depends on the type of ground surface that surrounds your pool :
- On paving stones
installation by drilling holes Ø 30 mm or on floor plates
- On paving stones
floor plates placed on ground surface
- On wood
installation by drilling holes Ø 30 mm (using specific installation parts available on option) or floor plates
- On earth
Fixation with drilling holes Ø 30 mm or floor plate imperatively creating a concrete trench in both cases
Junction of modules
To secure the junctions of your pool fencing modules and ensure an ideal tension, two solutions are possible :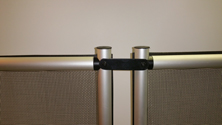 Definitive junction latch (floor plate mount)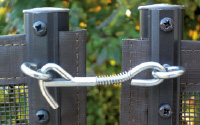 Security latch (drilled hole mount)
- If you mount your pool fencing system on floor plates, you just need to screw a junction plate between each section. This type of fixation ensures maximal, definitive section tension.

- If you mount your pool fencing system by drilling holes Ø 30 mm, you need to place a security latch between each module to guarantee secure linking. This type of junction allows your barrier to be removed.
Technical features of the Beethoven Rigid
Height of modules
1,22 m or up to 1,80 m on option
Length of modules
25 cm, 50 cm, 94 or 194 cm between axis. Other made to measure dimensions are available on option
Netting
Polyester PVC netting (excellent resistance to weather conditions), with anti-UV treatment
Netting resistance
3 Tonnes/m²
Fixation choices
Floor-plate (definitive fixation) or by drilling Ø 30mm (removable fixation)
Inter-module junctions
by junction plate (definitive installation) or stainless steel security latch (removable system)
Standard colours
Black or green netting /anodized frame, black netting / black frame
Colours on option
White netting / anodized frame, grey netting /grey frame, green netting/green frame, chocolate netting /chocolate frame
Access to pool : KIT LOC automatic gate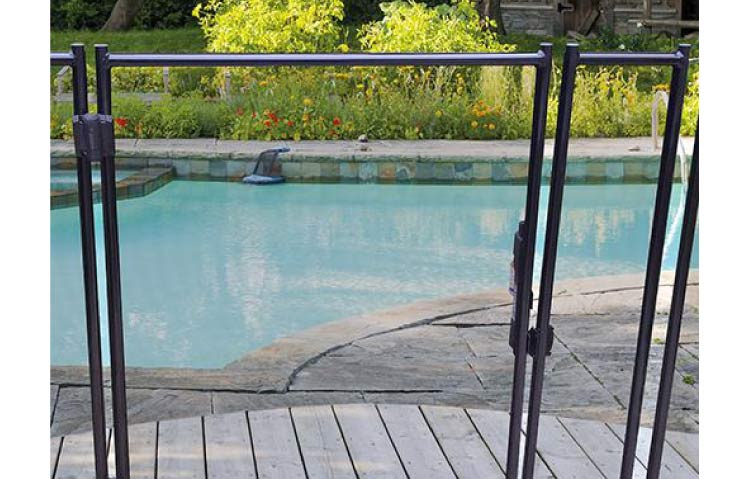 The KIT LOC gate is compatible with your Beethoven Rigid pool fencing system :
- Can be installed on floor plates
- Mounted on Ø 30 mm drilling holes on ground surface
This system creates secure opening and closing.
Conforms to the norm NF P 90-306, the gate is equipped with :
(1) adjustable sprung hinges to modify the speed of the gates closing action.
(2) The Key latch is situated poolside and so is inaccessible to children.
(3) A plate of plexiglass is secured at the same level as the key latch blocking children's hand access.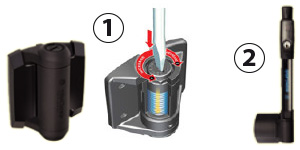 The central strut of the KIT LOC automatic gate is directly secured onto one of the rigid peripheral stakes. The locking system closes onto a 15.5 cm rigid strut delivered with the gates central strut.
An automatically closing gate is obliged in a public pool configuration and equally, reinforces private pool configurations. Conforming to applicable norms, the gate should always open towards the exterior, allowing the locking system to face inwards, towards the pool.
To avoid hand access, it is obliged to fix the plate of plexiglass supplied with delivery, stopping any tentative of a child to open the gate unsupervised.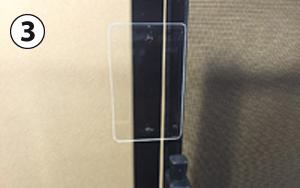 Idem to the rest of the Beethoven rigid range, the KIT LOC gate can be mounted using a floor plate system for definitive positioning or drilling holes for removable positioning (Ø 30 mm)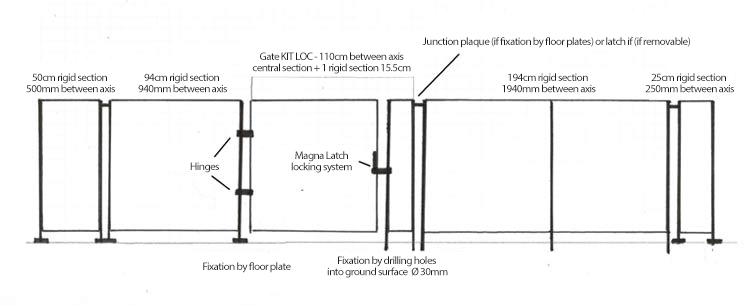 Technical features of KIT LOC gate
Total width
110 cm between stake axes
Floor anchorage
Floor plates or drilling holes Ø 30 mm
Locking system
Magna Latch court.
Hinges
Sprung, ensuring automatic closure (adjustable closing speed).
Opening
Outwards, left-hand push (A right-hand push is possible on request)
On option : PLATINIUM automatic gate
The Platinium is compatible with
- The Beethoven flexible system
- The Beethoven rigid with drilling hole anchorage 30 mm (NOT compatible Beethoven rigid system using floor plates)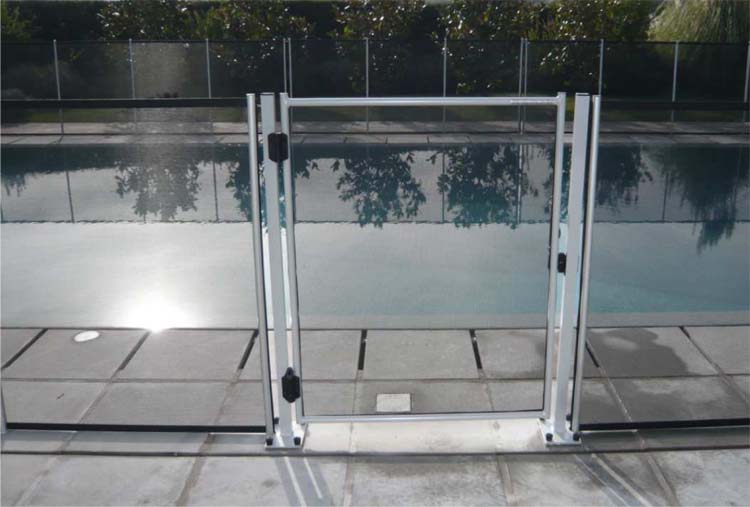 Available colours in the Beethoven system
The Beethoven Rigid system
is available in several standard colours :
- Black or green netting with grey anodized frame
- Black netting with black lacquered frame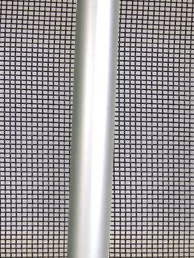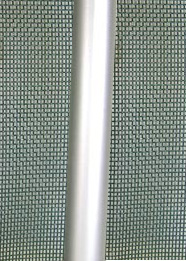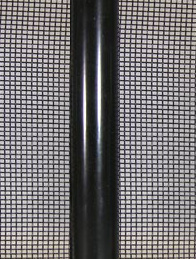 BEETHOVEN Trend pool fencing system
offers a further palate of colours. You can choose from :
- White netting on anodized stakes
- Anthracite netting on anthracite lacquered frame
- Green netting on green lacquered stakes
- Chocolate netting on chocolate lacquered stakes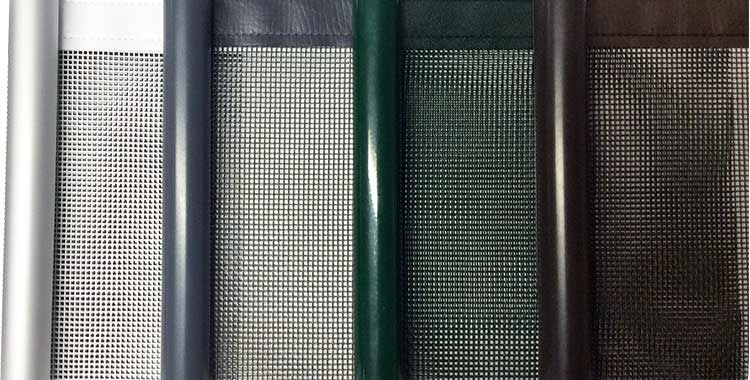 Discover the Beethoven flexible pool fencing range
Warranty
2 years
Photos non-contractual
Price incl. VAT
Ask for a free quote beethoven rigid
Other product : BEETHOVEN RIGID
Starting from 89 eur Including VAT.
Please fill in this form carefully. Our commercial service will handle your request promptly.
---
UK freephone hotline
Monday Friday 9.00 19.00, Saturday 10.00 18.00

---
Spare parts order
You are looking for a spare part for «BEETHOVEN RIGID » ?
Please click the button below. Our commercial service will handle your request promptly.