Pool security material

Swimming pool security barriers and fences

BEETHOVEN Trend
BEETHOVEN Trend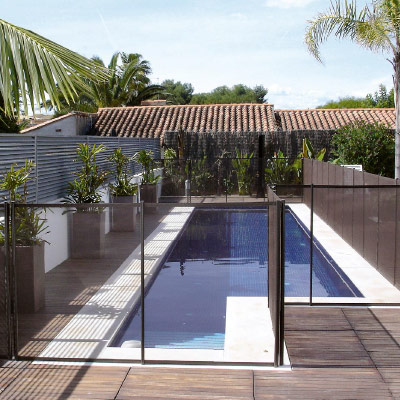 Recommended retail price 2023 starting from :
Our Price starting from :
Ref. Abatik 011214
BEETHOVEN pool fencing module 1 m - trend colour
Modules available up to 15m in length, consult us



Complies with standard NF P 90-306
In stock
The Beethoven trend pool fencing system combines esthetics, security and manufacturing quality. Made in Europe and conforming to the norm
NF P 90-306
, the BEETHOVEN pool fencing system is robust and discreet, helping to avoid accidents.
Elegant and translucent, this fencing system is composed of an aluminium structure with PVC netting. The structure is mounted on the ground surface and can be easily moved or removed. The quality of construction elements ensures that the netting does not sag or lose its shape.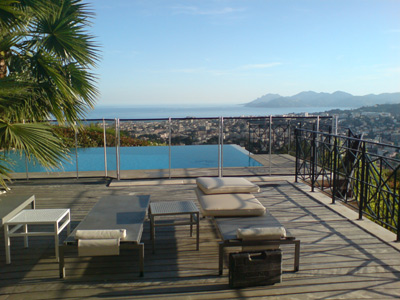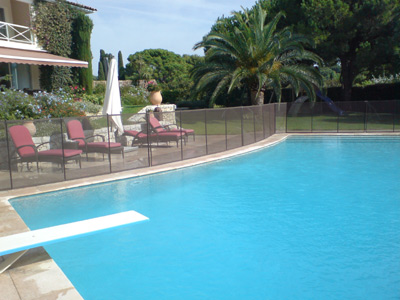 Concept
The Beethoven pool fencing is constituted from modules measuring from 1 to 15m to choose from, depending on the parameter of the area that needs to be secured. Each module is composed of netting measuring the length of the section, stakes are positioned every meter in distance.
The modules are linked together by safety latches. The liaison between each panel creates an access point. Two simultaneous movements are needed to open the safety latch (the hook of the safety latch and tension on the pool fencing) impeding manipulation by small children. Two diameters of positioning stakes are available (16mm or 30mm). The stakes are mounted on the surface of your pool area or on concrete studs in the case of installation on a non-stabilised ground surface (grass, earth...).

Access is effectuated by unfastening a safety latch on the Beethoven gate.

Small children cannot open the safety latch that requires two simultaneous movements to open.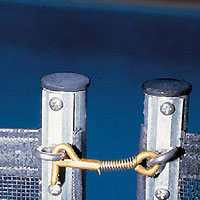 The Beethoven Trend is available with 2 versions of stakes :

- stakes with 16mm sleeves (image to left) facilitating installation on paving.

- stakes with 30mm sleeves (image to the right) giving more resistance to other supports (earth, sand, friable supports, concrete studs...).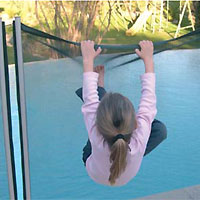 The modules do not feature a rigid superior bar which a child can use to pull himself upon.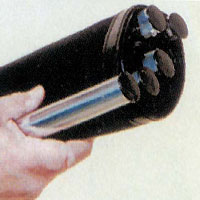 The BEETHOVEN TREND pool fencing system can be rolled when not in use and stored easily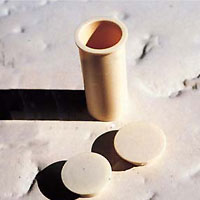 Support sleeve compatible with paving available in 16 or 30mm, complete with sleeve concealers.
Technical details of the Beethoven TREND pool fencing system
SÉCURITY
Stakes
Rigid aluminium, reinforced at their lowest point for maximum resistance to weather conditions.
Number of stakes
1 every meter
Netting
Polyester netting covered with a PVC coating (excellent resistance to weather conditions), including anti-UV treatment
Netting resistance
3 Tonnes/m²
Safety latch
With stainless steel safety latch at the end of each module.
FLOOR FIXATION
Type of fixation
16mm ou 30mm
Installation
Possible on any floor type (paving, earth, wood etc.) depending on the chosen sleeve.
PRATICAL
Removable
In just a few minutes, partially or totally. After positioning, mounting holes are protected with shields (conform to the norm). Polyester netting is protected with a PVC coating giving an excellent lifespan and resistance to weather conditions.
Gate
With automatic closing system, obliged for pools in public areas such as guest houses, hotels, housing complexes, childcare centers...
Available colours in the Beethoven Trend range
-
White netting
on
anodised stakes
-
anthracite netting
on
anthracite laquared stakes
-
green netting
on
green laquared stakes
-
chocolate netting
on
chocolate laquared stakes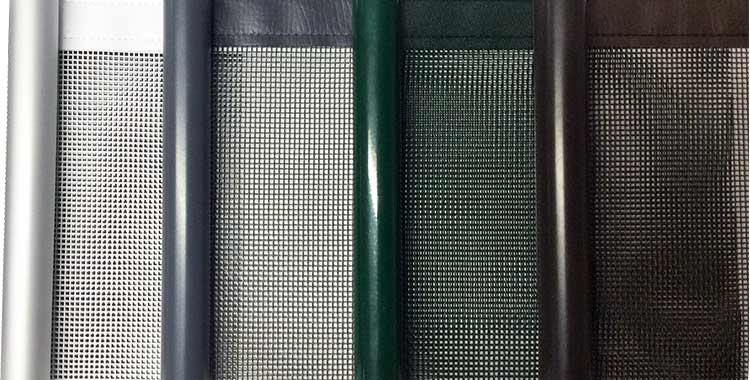 Other available colours in the
BEETHOVEN flexible pool fencing system
:
-
black netting
or
green netting
on
anodised stakes
-
black netting
on
black laquared stakes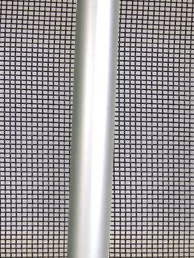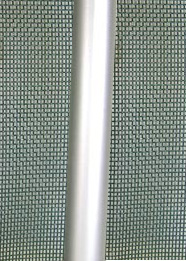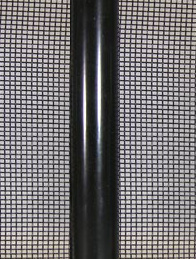 On option : The "Easy" automatic gate
For further security, you can equip your Beethoven pool fencing system with an automatic gate. The
Easy gate
is composed of a central section and two 15.5cm lateral sections. Featuring a gate closing system that corresponds to applicable security norms for public pools. This feature also gives security assurance in a residential configuration. To open, an adult's presence is required as the latch and the opening button is inaccessible to children.
The spring shutting system ensures automatic closing after your passage.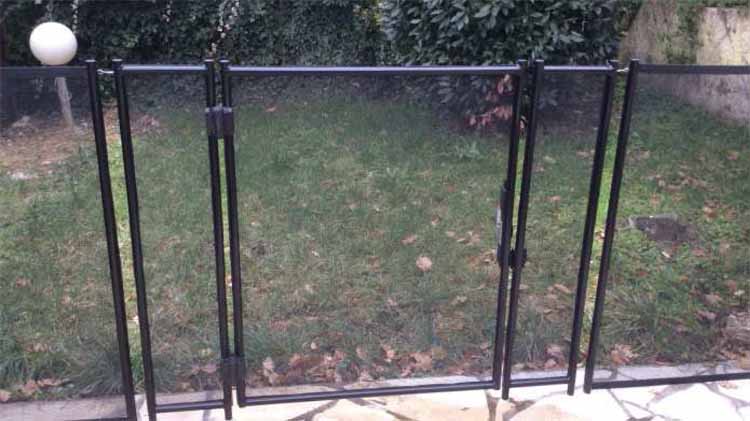 The EASY automatic gate exists in two versions:
| | | |
| --- | --- | --- |
| Version of EASY gate | Anchoring system | Structure |
| Portable EASY gate | Drilled anchoring holes 16 or 30 mm / 14 cm sleeves / Smooth ground level and good quality screed required | Features central section and two 15.5cm lateral rigid sections. |
| Anchored EASY gate (fixed position) | Fixed to floor plates | Features central section and two 15.5cm lateral rigid sections |
A supplied sheet of plexiglass blocks the passage of hands at the level of the latch.

This sheet secures access at the junction of the gate and the juxtapositioned module.



Technical features of gate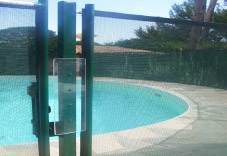 Above ground height
1235mm
Anchoring system
Removable gate, drilled holes 16 or 30mm (14cm sleeves)
Locking system
Magna Latch court (inaccessible to children).
Hinges
Sprung, ensuring automatic closing (adjustable speed).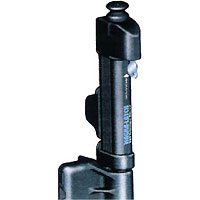 Opening system features press button, requiring two hands, inaccessible to children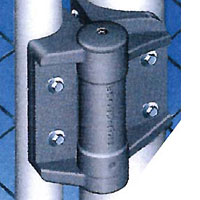 Sprung hinge system
Rigid sections
Rigid sections are used on the periphery of automatic gates when they are positioned at a right angle or a curve. They reinforce installation and reabsorb tension in zones which are subjected to greater mechanical stress.

One rigid section is used at a right angle, two at a curve on either side of the gate.

Two large sections are available: 25 and 50cm. The 25cm section is recommended at an angular point, the 50cm in a curved point.

2 diameters of stakes are available: 16 and 30mm.

These sections are supplied with a latch and two sleeves.

They can be positioned on two types of ground surfaces: Concrete or earth/wood using optional adapters.

Available colours :
- White netting on grey anodised frame
- Green netting on green laquared stakes
- Chocolate netting on chocolate laquared stakes
- Anthracite grey netting on anthracite laquared stakes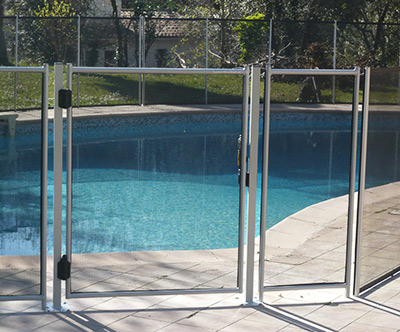 Split level module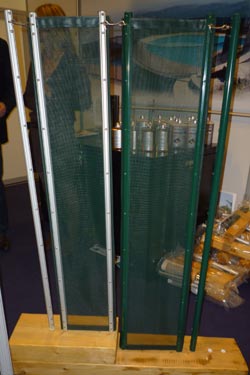 The "split level module" secures the junction between 2 modules of the Beethoven Trend range situated at different heights.

A maximum height of 1,55m, maintaining the superior level of the barrier to help avoid all climbing tentatives
Installation guide of the barrier Beethoven
Warranty
2 years
Photos non-contractual
Price incl. VAT
Ask for a free quote beethoven trend
Other product : BEETHOVEN Trend
Starting from 45 eur Including VAT.
Please fill in this form carefully. Our commercial service will handle your request promptly.
---
UK freephone hotline
Monday Friday 9.00 19.00, Saturday 10.00 18.00

---
Spare parts order
You are looking for a spare part for «BEETHOVEN Trend » ?
Please click the button below. Our commercial service will handle your request promptly.