Pool security material

Swimming pool security barriers and fences

NORA flexible protective pool barrier
NORA flexible protective pool barrier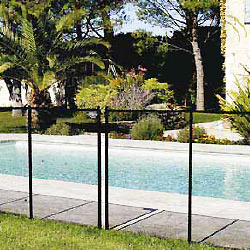 Recommended retail price 2023 starting from :
Our Price starting from :
Ref. Abatik 020361
Ref. Provider 105151
NORA flexible pool barrier (1m module)
Flexible barrier, 1.25m in height,
Conform to NF P 90-306 standards,
For residential use only
Complies with standard NF P 90-306
In stock
The NORA pool protection barrier system has been designed to secure your pool area, conforming to the norm
NF P 90-306
.
Discreet and resistant, this barriers design features an anti-UV coated PVC netting, fixed to lacquered aluminium stakes.
The transparent netting is tensioned between the lacquered aluminium stakes, ensuring excellent resistance to tearing, creating a comfortable supervision area around the pool.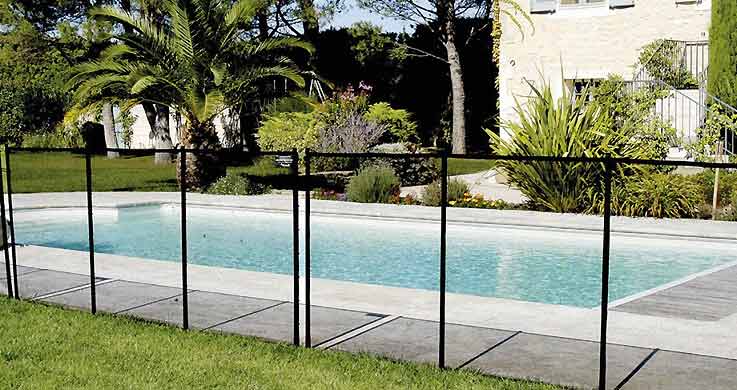 Technical features
The NORA flexible protective pool barrier is composed of several modules, varying in length between 1 and 10 m pre-mounted and ready to install.
Each NORA module is composed of :
- Ø 26mm black, lacquered, aluminium stake, 1,25m in height.
- Each stake contains a stainless steel stem, 165mm in height, of which 95mm is used for ground fixation.
- Very resistant polyester coated anti-UV PVC netting, 1,25 m in height with hemmed borders. Black is standard colour, Grass Green is also available on option (+10%)
- Each module can be adapted in width by cutting the netting and using the stake fixation system
- Stamped, sewn label on each module noting security recommendations conform to norm
- "Double action" latch (conform to norm) for pool access
- 1 spare latch in the case of wall hook being needed
- Thermoplastic protection sleeves used for ground fixation which house the corresponding stainless steel stems
- Installation manual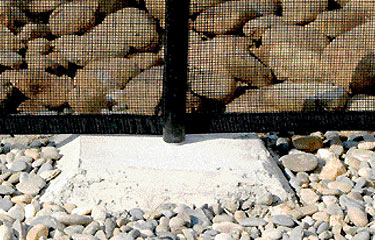 Installation must be carried out on firm, stable ground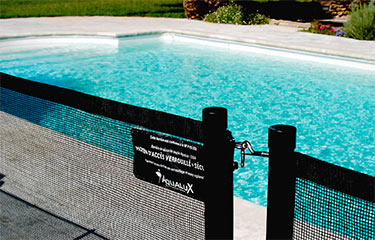 Double action latch to open and close securely
Installation
The NORA pool barrier must be installed on a firm, stabilised surface, (concrete screeding or floor, plots, tiles etc...). Each stake must be inserted in its protective sleeve which is sealed to the floor surface. The barrier should be placed at least 1 meter from the pool border. Each NORA module should be installed in a straight line, angles should be formed between two modules.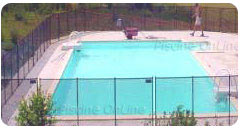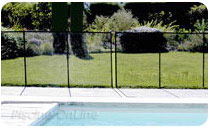 Warranty
2 years
Photos non-contractual
Price incl. VAT
Ask for a free quote nora flexible protective pool barrier
Other product : NORA flexible protective pool barrier
Starting from 93.80 eur Including VAT.
Please fill in this form carefully. Our commercial service will handle your request promptly.
---
UK freephone hotline
Monday Friday 9.00 19.00, Saturday 10.00 18.00

---
Spare parts order
You are looking for a spare part for «NORA flexible protective pool barrier » ?
Please click the button below. Our commercial service will handle your request promptly.