I-Swim mobile chair lift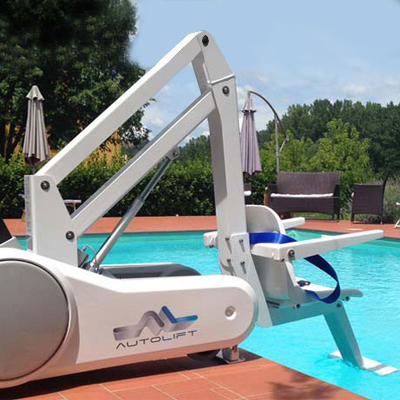 Recommended retail price 2023 :
Our Price :
Ref. Abatik 023618
Ref. Provider i-SWIM
I-swim mobile chair lift for disabled pool access
Facilitates pool access for the disabled,
Mobile motorised structure, using wheels,
Manoeuvres can be controlled by user (available on option),
Powered by rechargeable battery,
Maximum charge 136kg
In stock
I-swim mobile chair lift in detail
Public pools are now required to ensure disabled access to their aquatic facilities.
The
I-swim mobile chair lift
replies perfectly to this requirement, ensuring disabled access to pools. Its lifting system featuring an articulated arm allows effortless water entry and exit. Light and ergonomic, this is an ideal solution to offer swimming pleasure to all, in total security.
A maximal weight of 136 kilos can be lifted, its aluminium and stainless steel structure result in an elegant and modern aspect.
It is equally adapted for residential and public use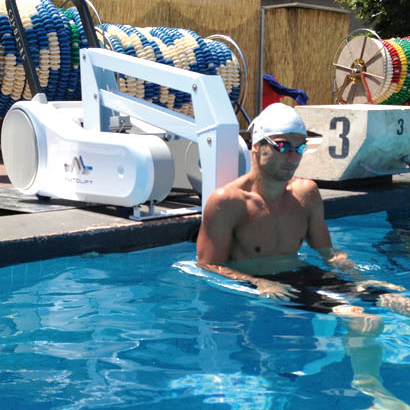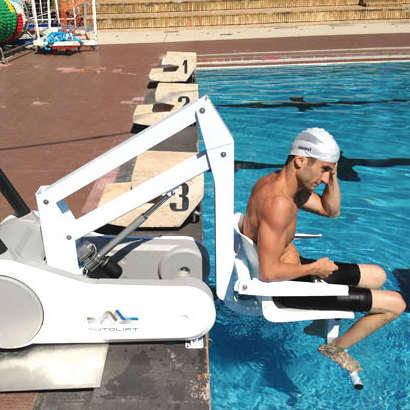 YouTube conditions the playback of its videos on the deposit of tracers in order to offer you targeted advertising based on your browsing.
By clicking on "I authorize" the plotters will be deposited and you will be able to view the video. You have the option of withdrawing your consent at any time.

For more information, visit the YouTube cookies policy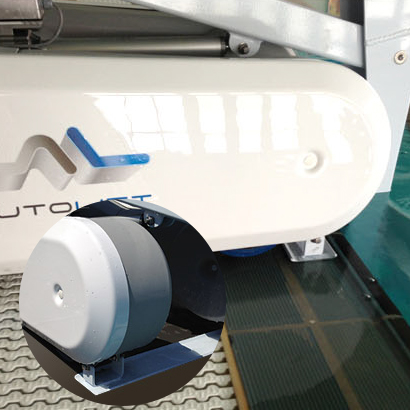 Security
The I-Swim should be used by a qualified technician who can globally effectuate manipulation whilst ensuring correct operation: preparation, start-up, adjustment of settings and cleaning. To benefit from further autonomy, it is possible to install an optional control unit on the armrest of the chair lift, featuring raise/lower commands and emergency stop.
I-Swim features several emergency commands: emergency stop, safety belt, folding footrest, brakes for directional wheels, push system, protective pads for wheels and casing.
Anti-tipping patented system is equally installed.
Armrests add to comfort and safety.
I-Swim is considered as a medical device, conform to relative French norms and directives in place at the time of commercialisation.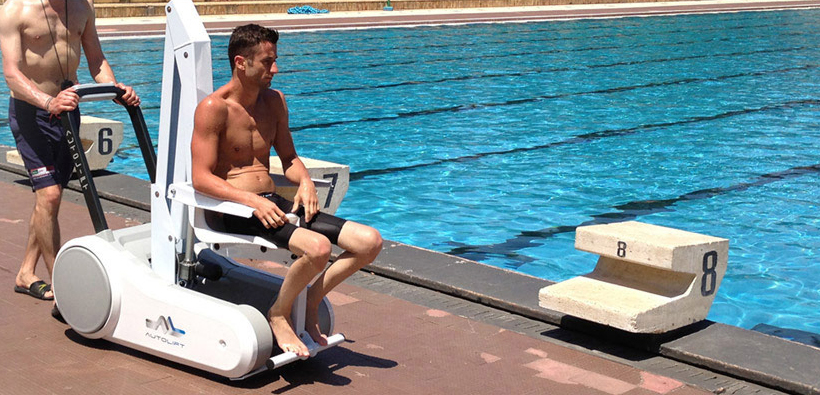 Use
Pool water entry and exit is completed quickly and discreetly in a few seconds, with a noise level which equates to 70 Db, no higher than a normal level of conversation.
It is essential that the I-Swim is used on a perfectly flat and stable surface. If this is not the case, a supporting base is available on option.
Technical charateristics
The lifespan of this product is estimated at approximately 15 000 lifting cycles. Rechargeable batteries can complete approximately 40 cycles. Professional maintenance should be effectuated every 6 months.
The unit is supplied complete and ready for use. The batteries are charged by simple connection to a domestic 220V socket.
Number of wheels
4 (with brake)
Battery capacity
2 * 18 Ah
Charged battery capacity
40 cycles approx
Lifespan of product
15 000 lifting cycles
Dimensions of chair (in mm)
430 wide X 360 high X 400 deep
Depth of chair immersion in water (in cm)
60
Dimensions (in mm)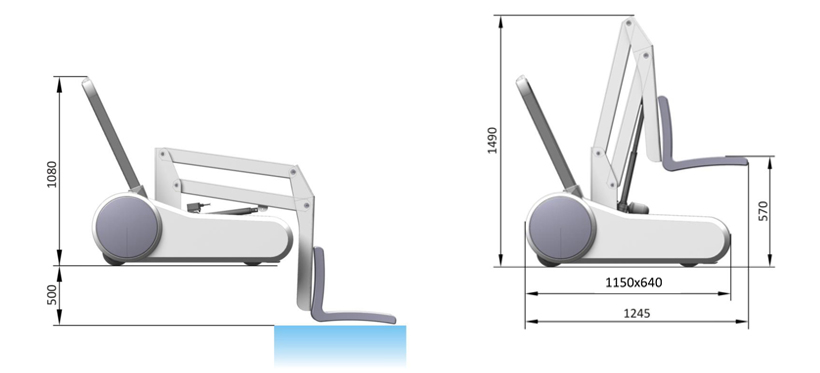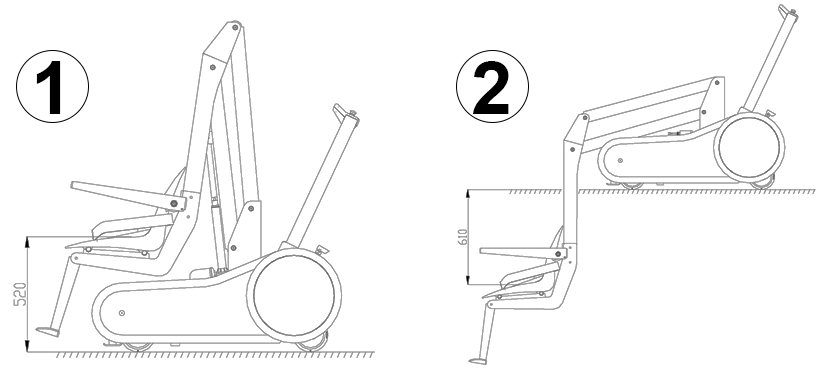 1
. High position,
2
. Low position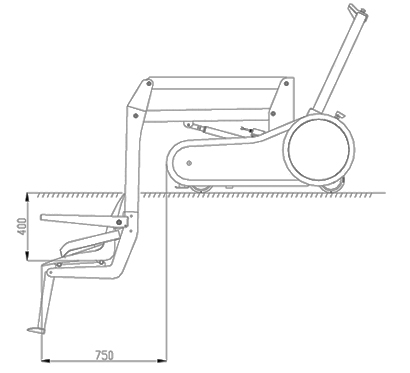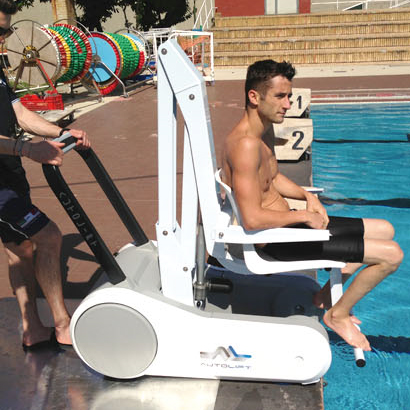 Maximum carrying distance in position
Delivery
Delivery time estimated 3 to 4 weeks
Warranty
2 years
Photos non-contractual
Price incl. VAT
Ask for a free quote i-swim mobile chair lift
Other product : I-Swim mobile chair lift
At best price 8990 eur Including VAT.
Please fill in this form carefully. Our commercial service will handle your request promptly.
---
UK freephone hotline
Monday Friday 9.00 19.00, Saturday 10.00 18.00

---