Limpido Compact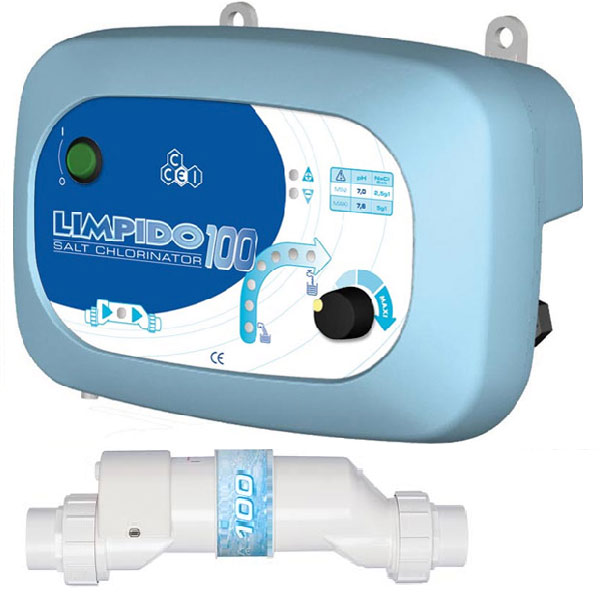 Recommended retail price 2023 starting from :
Our Price starting from :
Ref. Abatik 014517
Ref. Provider PF10I035
Limpido 60 compact electrolyser
Salt electrolyser
Limescale removal by polarity inversion
Compact module with integrated equipment
Easy installation
Treats pools up to 100m3
In stock
The Limpido Compact water treatment system is perfectly adapted compact technical shelters. Two models are available - the Compact 60 can manage pools up to 60m3 and the Compact 100 has been designed to treat pools up to 100m3.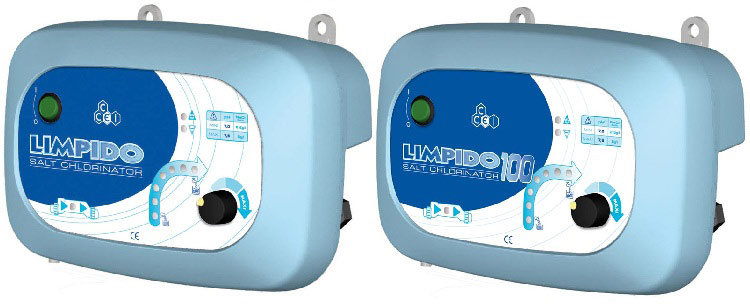 The use of this system avoids the manipulation and storage of chemical treatments. The required amount of chlorine is automatically regulated.
The Limpido Compact uses a cell equipped with massif titanium plates coated with ruthenium providing an excellent lifespan.
This electrolyser is supplied with 50mm union connections. Installation should include a by-pass on the hydraulic circuit.
Operation of the unit
The chlorine regulation button is situated on the front panel and allows the configuration of the unit while the luminous scale indicates the production level.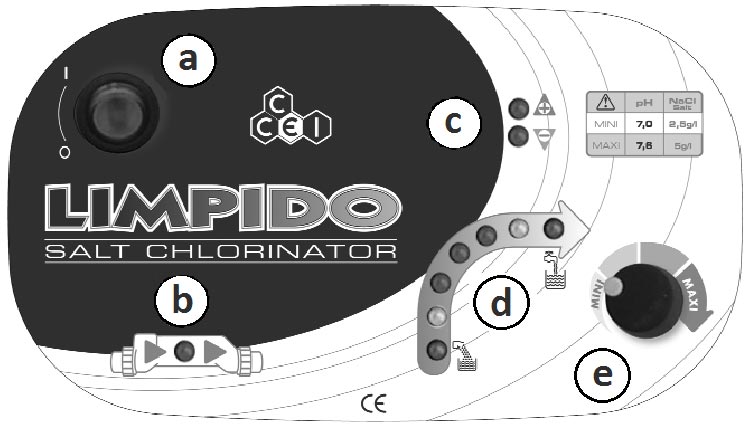 Electrolyser on/off switch (a), Water flow through cell indicator (b),
Normal and inversed production indicator (c), Production indicator (d),
Electrolyser settings (e).

The Limpido Compact is equipped with a flow detector that stops operation in the
absence of water circulation. This avoids all risk of overheating or the accumulation
of hydrogen gases in the unit.

The Compact electrolyser produces chlorine only during the filtration cycles determined
by the pool program timeclock.

During these filtration cycles, production time is composed in two stages (normal and inverted)
alternating the polarity of the cell electrodes to avoid limescale deposits. This procedure
guarantees a quality production of chlorine and contributes to the long lifespan of your material.

At the end of each filtration cycle, the electrolyser automatically stops and starts again at the
same point of production when the fitration cycle re-commences.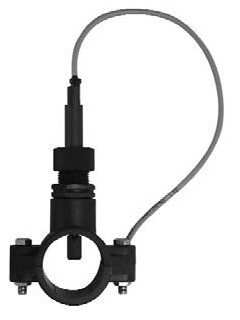 Advantages of the Limpido Compact salt electrolyser

Enviromentaly friendly
- This unit is economical and ecological : a natural phenomenen that does not require chemical products.

Installation simplifiée
- Easy to install system - compatible with existing pools or pools under construction.

The well being of your family
- No manipulation of chemical products. No excess of chlorine causing irritated eyes and skin.
Technical charateristics
Pool volume
from 30 to 100m3
Cell cleaning
inverted polarity
Power consumption
between 100 and 150w
Salt content
3 to 6g/litre
Maximum pressure in cell
2,5 à 3 bars
Maximum flow through cell
22m3/h
Electrodes
massive titanium plates coated with ruthenium
Pump
peristaltic with a flow of 1,8l/h
Dimensions
288 x 194 x 122mm
Power supply
single-phase 230v/50Hz
The kit includes :
- 1 Limpido Compact electrolyser
- 1 flow switch
- 2 ø50mm paddle clamps
- 2 union connections
- 1 electrolytic cell
- 1 salinity tester
- 1 users manual
Warranty
2 years
Photos non-contractual
Price incl. VAT
Ask for a free quote limpido compact
Other product : Limpido Compact
Starting from 869 eur Including VAT.
Please fill in this form carefully. Our commercial service will handle your request promptly.
---
UK freephone hotline
Monday Friday 9.00 19.00, Saturday 10.00 18.00

---
Spare parts order
You are looking for a spare part for «Limpido Compact » ?
Please click the button below. Our commercial service will handle your request promptly.