Automatic pool cleaners

Hydraulic pool cleaners

Polaris ATV
Polaris ATV
The Polaris ATV is easy to install and use. Just connect the cleaner to the skimmer or brush adaptor.

Using a powerful suction system and a flow control that automatically controls the suction level of the skimmer or brush adaptor.

The Polaris ATV has been designed using the latest technologies and features an automatic reverse mode, enabling this cleaner to get out of any difficult situations (angles, stairs etc).

This cleaner also has a gear system that creates fluid, fast movement.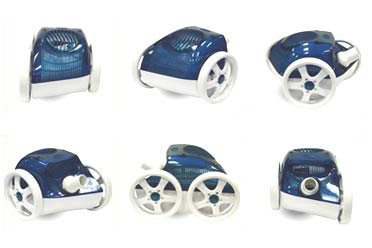 Technical features
Motorisation
Pool filtration pump
Installation
Direct to brush adaptor or skimmer
Trajectory
Random and automatic reverse mode
Duration of operational cycle
3 to 4 hours
Programmation
Identical to the filtration program
Debris collection
In the pump pre-filter or leaf collector*
Types d'impuretés
Dust, sand, gravel, leaves
Maximum dimensions of pool
10 x 5m
Required pump capacity
1hp
Suction adjustment
Automatic
Brush adaptor or specific line
Flexible or rigid
Options
LCS / Revolve-it / Unicover
Cleaning capacity
Depending on filter
Trajectory speed
Approx. 10 m/min
Standard length of pipe
13m (13 x 1m)
Installation schema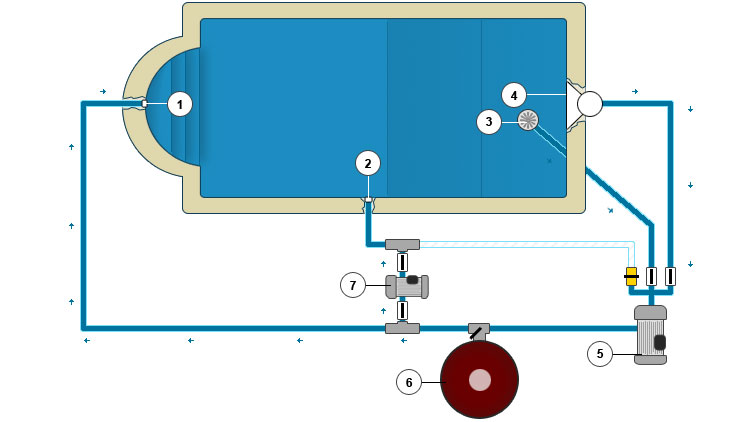 Discharge nozzle (possible to connect to cleaner) (
1
), Brush adaptor (
2
), Main drain (
3
), Skimmer (
4
), Pool pump (
5
), Filter (
6
).
The Polaris ATV includes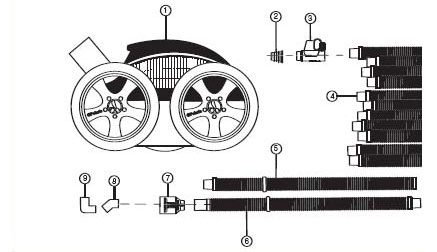 1. Outer casing of cleaner
2. Universal adaptor
3. Flow regulator
4. Standard section of flexible piping (11)
5. Sections of piping with counterweight
6. Principle sections of piping with counterweight
7. Flow regulator
8. 45° adaptor
9. 90° adaptor
Warranty
2 years
Photos non-contractual
Price incl. VAT
Ask for a free quote polaris atv
Other product : Polaris ATV
At best price 495 eur Including VAT.
Please fill in this form carefully. Our commercial service will handle your request promptly.
---
UK freephone hotline
Monday Friday 9.00 19.00, Saturday 10.00 18.00

---
Spare parts order
You are looking for a spare part for «Polaris ATV» ?
Please click the button below. Our commercial service will handle your request promptly.