Spas

Boracay spa
Boracay spa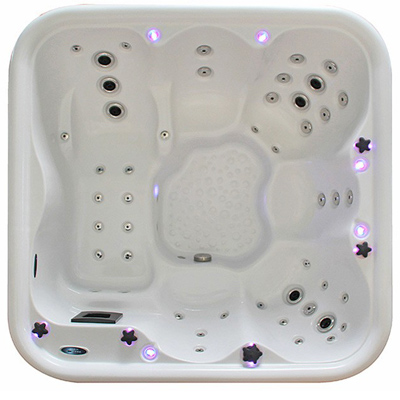 Recommended retail price 2023 starting from :
Our Price starting from :
Ref. Abatik 022090
Ref. Provider CORSICASUPERIOR
Boracay spa for 6 persons
Spa featuring 6 person capacity, 5 sitting, 1 lounging
50 water jets,
Venturi Controls (personalised massage)
In stock
The Boracay spa has 6 person capacity, 5 persons sitting and 1 lounging. The deep, ergonomic seats offer vast leg room.
The control panel of the Boracay spa is very user-friendly and enables you to change temperature, adjust lighting and control massage intensity by the simple touch of a button. It's Venturi control gives the possibility to personalise your massage as desired, depending on your wishes at any given time.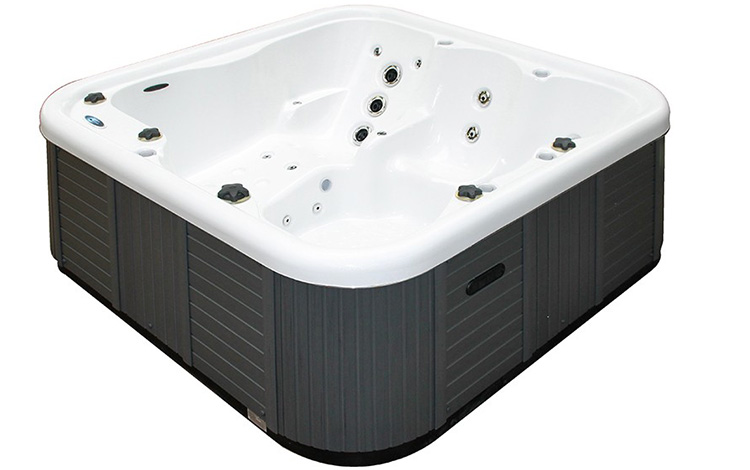 The Boracay 6 person spa has been specifically constructed to ensure comfort and a long lifespan.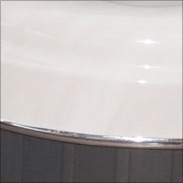 Multi-layered tub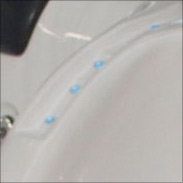 LED ambient lighting features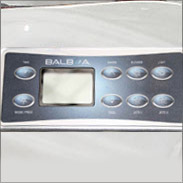 Control panel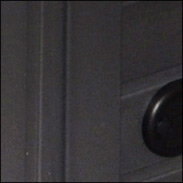 PVC outercasing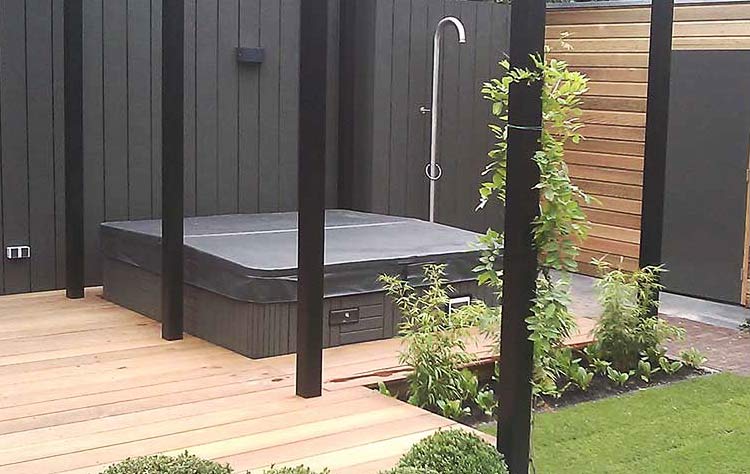 Dimensions
• Length : 232 cm
• Width : 232 cm
• Height : 87 cm
• Empty weight : 310 kg, full weight : 1830 kg
• Volume : 1520 liters

Seating, jets and comfort
• 5 sitting places, one lounging zone
• 50 massaging hydrojets
• 6 high-powered LED lighting features
• Waterfall feature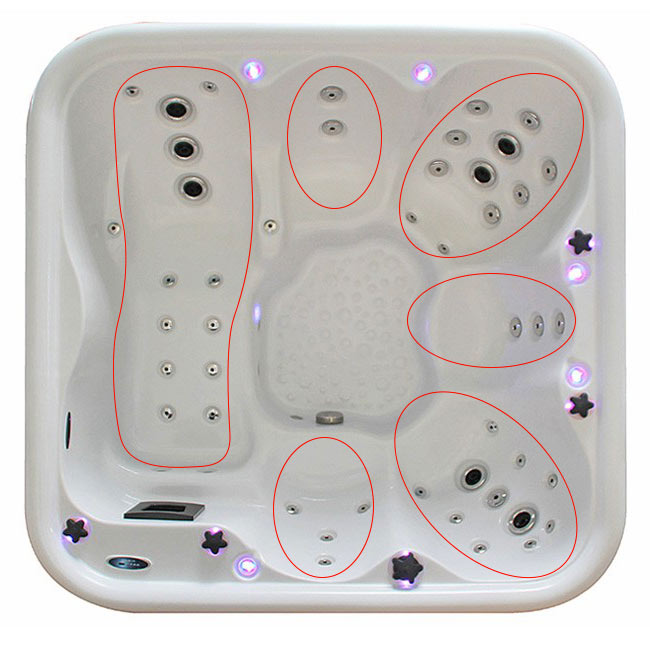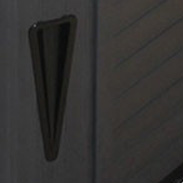 Clean water is essential to totally benefit from your spa, which is why the filtration system of the Boracay is composed of 2 micro filter cartridges that stop even the finest particles. The skimmer basket retains even the finest particles and can be easily removed for a quick clean.
To guarantee impeccable cleanliness, the Boracay is equipped with an ozone generator that disinfects and cleans water. This treatment system destroys bacteria and micro-organisms by the oxidisation of their resulting debris.
Boracay spa in detail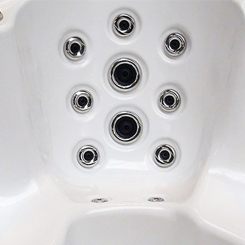 50 water jets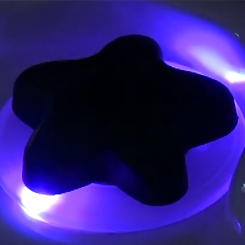 Retro-lit control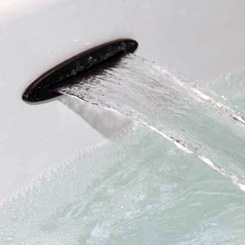 Waterfall feature
The tub has a thermoformed Lucite® acrylic finish. Lucite® acrylic evokes quality, resistance and durability.
Between the tub and PVC outer casing there are several successive layers of thermic insulation that help to avoid heat loss PVC. A complementary polyurethane insulation is added to the inner cavity. This recycles and absorbs the calories produced by the pumps and electronic material to heighten or maintain water temperature.
The Boracay spa is delivered with an insulating cover. This helps to stop evaporation, maintaining the spa water temperature. The cover equally secures the spa access.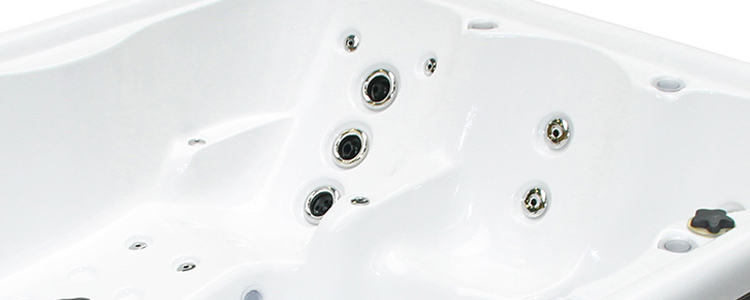 Technical features
Outer casing
PVC - Labour free
Insulation
Polyurethane against the tub. Thermo-reflective insulation against outer casing.
Besa / hood
ABS insulating and waterproof
Ozone generator
600 mg/h water treatment
Control
1 Venturi for personalised massage
Filtration
Programmable high-flow micro filter cartridge
Subaquatic spot
multicolored LED
Required electrical supply
230 V / 16 A
Warranty
10 years on structure
5 years on tub
2 years on all other material
Photos non-contractual
Price incl. VAT
Ask for a free quote boracay spa
Other product : Boracay spa
Starting from 7390 eur Including VAT.
Please fill in this form carefully. Our commercial service will handle your request promptly.
---
UK freephone hotline
Monday Friday 9.00 19.00, Saturday 10.00 18.00

---
Spare parts order
You are looking for a spare part for «Boracay spa» ?
Please click the button below. Our commercial service will handle your request promptly.