Spas

Cubagua Spa
Cubagua Spa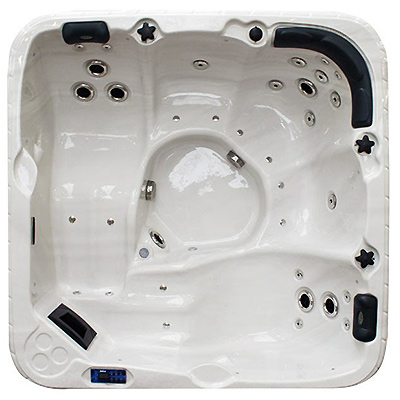 Recommended retail price 2023 starting from :
Our Price starting from :
Ref. Abatik 011825
Ref. Provider RELAX
Cubagua 5 place Spa
5 place spa including 2 lounging zones
24 water jets, 8 air jets,
Ozone generator,
Waterfall feature
In stock
The Cubagua is the ideal spa for family relaxation, with a 5 person capacity (3 sitting, 2 lounging).

Its intuitive control panel allows immediate lecture of water temperature and simplifies your settings and programs.

Cubagua allows you to personalise your massage by means of its 24 water jets. 8 air jets can aim desired pressure points.
YouTube conditions the playback of its videos on the deposit of tracers in order to offer you targeted advertising based on your browsing.
By clicking on "I authorize" the plotters will be deposited and you will be able to view the video. You have the option of withdrawing your consent at any time.

For more information, visit the YouTube cookies policy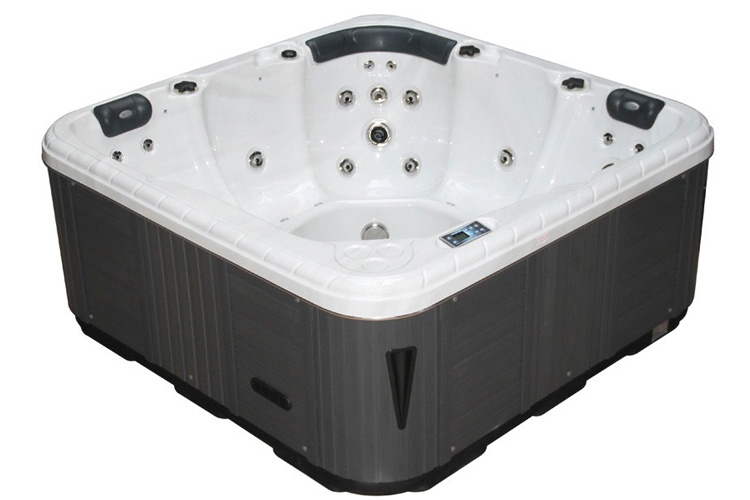 The Cubagua spa enables you to benefit from the properties of aromatherapy. The blower sends air through small nozzles situated in the lower part of the tub. Thousands of fine air bubbles diffuse soothing essences in the water, enveloping your body with relaxing and oxygenating effects.
This spa features a 3Kw Balboa water heater.
The tub is finished with a leaf of Lucite® acrylic that is renowned for quality, resistance and hardware.
The PVC outer casing is UV and thermo resistant. It requires no maintenance and has a long lifespan.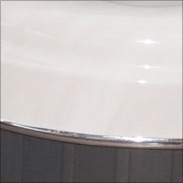 Multi layered tub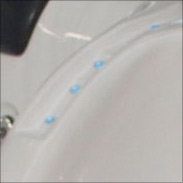 LED mood lighting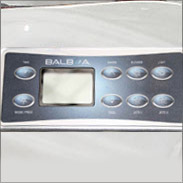 Control panel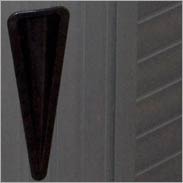 PVC outer casing with LED angle lights.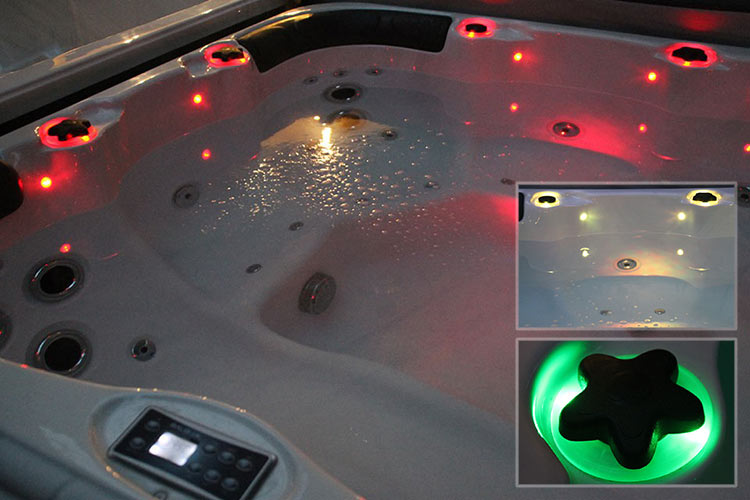 Dimensions
• Length : 204 cm
• Width : 204 cm
• Height : 85 cm
• Empty weight : 275 kg, Full weight : 1575 kg
• Water capacity : 1300 litres

Places, jets and comfort
• 3 sitting places, 2 lounging zones
• 24 massaging hydrojets
• 8 air jets dispatched in 3 zones
• 3 comfortable head rests
• 14 LED mood lighting features
• Aromatherapy and waterfall feature.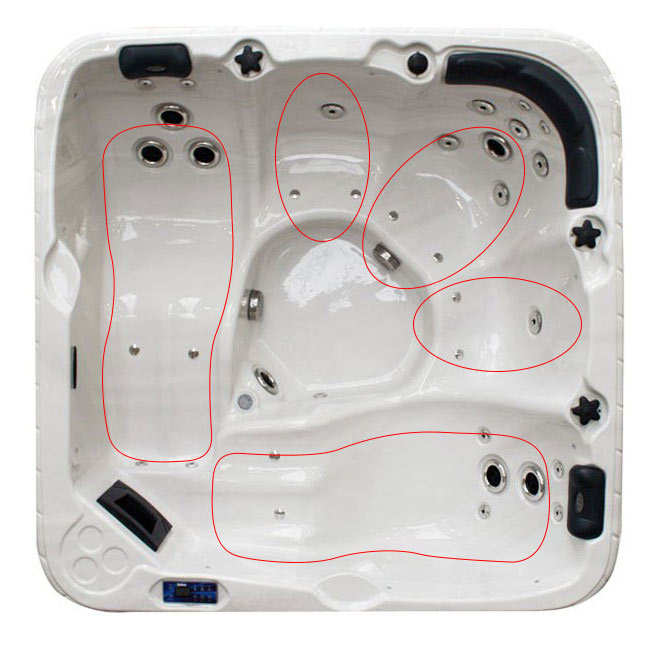 The filtration system of the Cubagua spa uses a microfilter cartridge that captures all impurities resulting in perfectly pure water.
14 LEDs creating the mood lighting feature, the waterfall and the 3 headrests are the features that compose the finishing quality of this spa.
The Cubagua spa in detail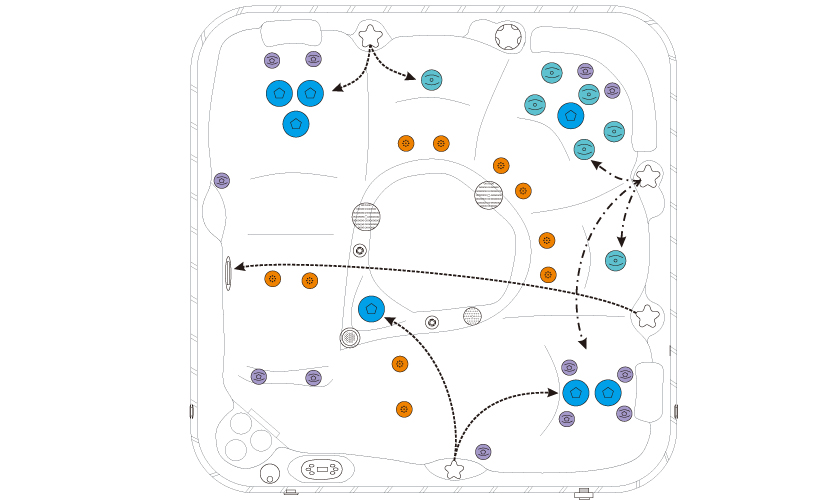 Massage jet

Massage jet

Massage jet

Blower Jet

Spa lighting

Suction

Suction
High suction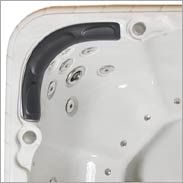 Comfortable head rest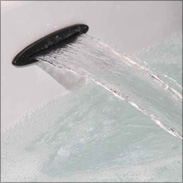 Backlit waterfall feature
Delivered with a thermic cover that allows you secure the spa access, limit evaporation and conserve the temperature of your water.
Technical details
Outer casing
PVC - labour free
Mood lighting
Multicoloured subaquatic LED
Capacity of spa
3 sitting positions, 2 lounging positions
Pumps
Filtration pump, single-phase, 3 HP, 1 250W filtration/circulation pump, 1 300W blower
Number of jets
24 massage hydro jets
Venturi control
Personalised massage
Filtration
Programable high flow microfilter cartridge
Water heating
Balboa 3 kW water heater
Base and hood
ABS insulating and waterproof
Insulation
Polyurethane foam, heat lock (locks heat in)
Other features
Waterfall, aromatherapy, 14 LED on waterline, 2 lighting features on outer casing
Required power supply
230 V 16 A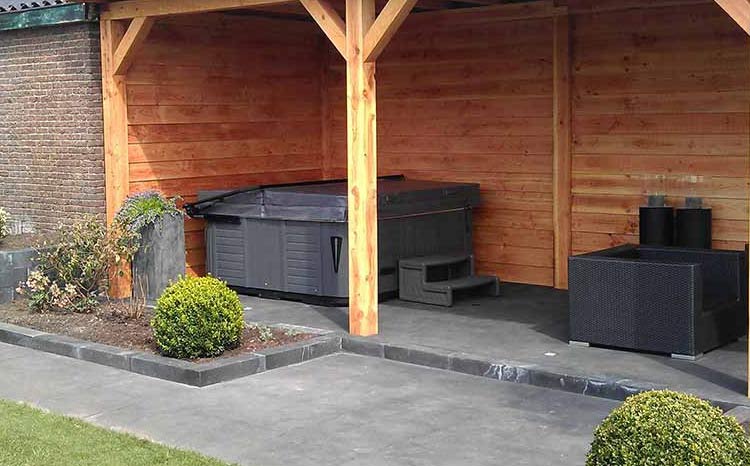 Warranty
10 years on structure
5 years on tub
2 years on all other material
Photos non-contractual
Price incl. VAT
Ask for a free quote cubagua spa
Other product : Cubagua Spa
Starting from 6490 eur Including VAT.
Please fill in this form carefully. Our commercial service will handle your request promptly.
---
UK freephone hotline
Monday Friday 9.00 19.00, Saturday 10.00 18.00

---
Spare parts order
You are looking for a spare part for «Cubagua Spa » ?
Please click the button below. Our commercial service will handle your request promptly.