Spas

Windsor spa
Windsor spa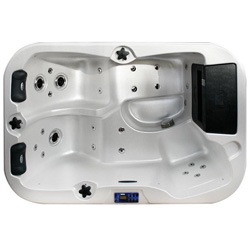 Recommended retail price 2023 starting from :
Our Price starting from :
Ref. Abatik 017190
Ref. Provider COVENTRY
Windsor spa, 3 person capacity
3 person capacity,
25 water jets, 3 Venturi controls
3 Kw heater,
Intuitive display panel,
Delivered with thermic cover
In stock
Discover the Windsor spa : 3 person capacity, 2 sitting, 1 lounging. 25 jets, detailed finish and compact dimensions facilitating installation.

Spa comfort and equipment

The Windsor uses a powerful hydro-jet system, featuring a 3HP pump and 25 jets. With 3 Venturi controls, you can regulate the quantity of propulsed air diffused into the water to obtain a gentle or tonic massage.

15 LEDs and a backlit waterfall create a soothing atmosphere.

Controls and settings

The display panel facilitates the control of features and options globally. User-friendly, you can adjust water temperature, the filter program, water treatment and heating.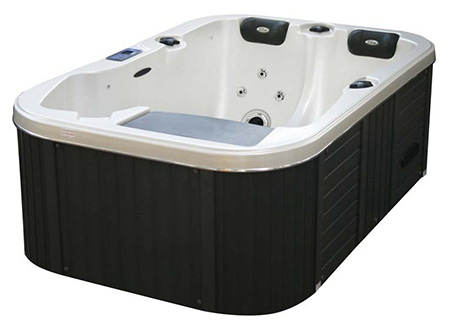 Balboa® display panel
Venturi control



Massage jets
Maintainance and insulation
The Windsor spa features a micro filter cartridge filtration systeme and ozone generator, eliminating bacteria and germs, reducing the use of chemical water treatment.
The tub of the Windsor spa has thermoformed Lucite® acrylic finish. Lucite® acrylic evokes quality, resistance and durability.
A polyurethane foam insulation and thermic cover conserve water temperature and limit water evaporation, making the spas use more economic.
Uv-resistant, waterproof PVC outer casing is labour free. Esthetic, the Windsor is easily integrated into your living environment.
Installation
The Windsor can be installed indoors or outdoors. Its dimensions (192 x 125 x H 73 cm) indicate easy passage through doorways, facilitating indoor installation.
This spa simply requires connection to a domestic plug (220 V), anticipate a circuit breaker with a 16-ampere fuse. It is filled with water by a hose.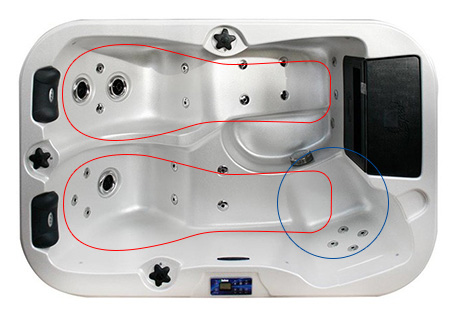 Dimensions

Length : 192 cm
Width : 125 cm
Height: 73 cm
Empty weight : 150 kg, full weight : 900 kg
Capacity : 650 L

Seating, jets and comfort

2 lounging, 1 sitting
2 comfortable head rests
25 massaging hydro jets
3 Venturi controls
15 LED mood lights
Backlit waterfall

Technical details
Outer casing
PVC - labour free
Filtration/circulation pump
1/4 HP
Filtration
micro filter cartridge filtration system
Insulation
Polyurethane foam
Base and hood
Waterproof, insulating ABS
Required electrical supply
240 V / 16 A
Delivered with a thermic cover securing spa access, maintaining water temperature and limiting evaporation.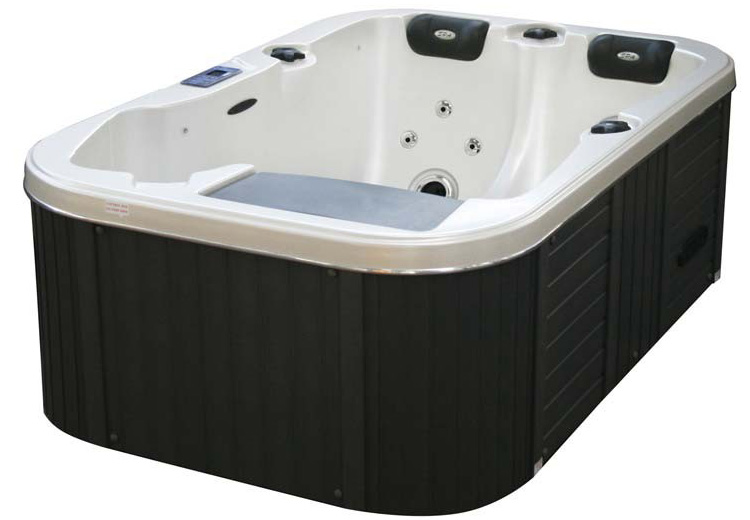 Warranty
10 years on structure
5 years on tub
2 years on material
Photos non-contractual
Price incl. VAT
Ask for a free quote windsor spa
Other product : Windsor spa
Starting from 5990 eur Including VAT.
Please fill in this form carefully. Our commercial service will handle your request promptly.
---
UK freephone hotline
Monday Friday 9.00 19.00, Saturday 10.00 18.00

---
Spare parts order
You are looking for a spare part for «Windsor spa» ?
Please click the button below. Our commercial service will handle your request promptly.