Automatic water treatment and products

Salt water treatment, Salt electrolysis

Oxeo SP RedOx analyser
Oxeo SP RedOx analyser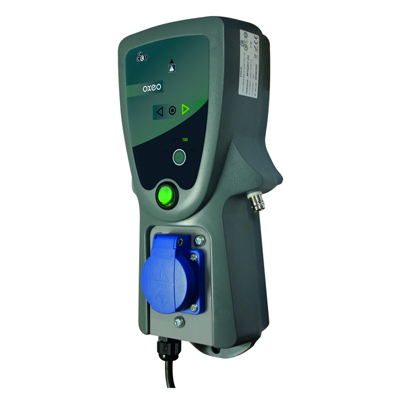 Recommended retail price 2023 :
Our Price :
with Eco Tax : 0.17 €
Ref. Abatik 008345
Ref. Provider PF10J017
OXEO SP analyser
Regulates and produces chlorine for salt electrolysers,
Compatible with all types of electrolysers,
Ergonomic design that facilitates installation,
User-friendly electronic programming,
Analysis using Redox sensor

In stock
Disinfection of pool water using salt water analysis is a rapidly developing field because of its easy operation.
Salt electrolysis is based on the production of chlorine (in gas form) from salt dissolved in pool water. When in contact with UV rays, the chlorine produced is then transformed to salt.
Most salt electrolysers continually produce chlorine during the filtration cycle. Frequently, this results in a needless overproduction of chlorine which wears out the electrolysers cell prematurely.
To resolve this situation, the RedOx Oxeo SP optimises chlorine production by actioning the electrolyser only when required.
Your pool water is perfectly disinfected, the lifespan of your electrolysers cell is protected.
Operation of the unit

L'Oxeo SP measures the oxidation-reduction potential (ORP) present in the pool water. This is also called RedOX and is measured in millivolts (mV). This measurement indicates the disinfection capacity of the water and its sanitary status.

The higher the potential, the higher the disinfecting capacity of water. In general, the potential is situated between 550mV and 800mV.

Particularly user-friendly, Oxeo SP has 4 pre-determined setting ranges : 550mV, 650mV, 750mV and 850mV.

When the measured RedOx potential is lesser than the setting range selected, Oxeo actions chlorine production.

Once the correct potential has been reached, chlorine production stops and the electrolyser stays on standby till the pool water requires a renewed production of chlorine.

If your pool uses a shutter and it is in a closed position, chlorine production will automatically be diminished.

If the pool has a high frequency of use, the unit will produce the chlorine required to keep water clean and healthy.

The Oxeo is switched on by using a button situated on the front of the unit. It features a regulation switch and 3 luminous signals that indicate RedOx potential.


The advantages of ORP Oxeo SP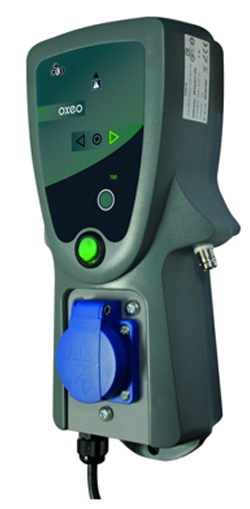 Preserves your equipment
- Using this analyser, your electrolyser is operational only when the RedOx potential of your pool water is lower than the set range. This saves your electrolyser cell's lifespan.

Peace of mind
- Independent treatment system so you no longer need to check water treatment products. Your water treatment is automated even in your absence.

User-friendly
- Once switched on one button is used and the unit automatically adjusts chlorine production to suit real-time requirements.

Swimmer comfort
- Using this unit, your electrolyser operates only when your pool requires chlorine for disinfection. Therefore, there is no overproduction of chlorine.
Technical characteristics
Power supply
Single phase 230v/50Hz
Measuring range
100 to 990Mv
Setting ranges
550/650/750/850mV
Dimensions
w180 x h280 x d75mm
The Redox regulating unit includes :
- 1 Oxeo SP analyser
- 1 650mV buffering solution
- 1 RedOx probe
- 1 sensor support
- 1 ø50mm paddle clamp
- 1 slave connection cable for electrolyser
Warranty
2 years
Photos non-contractual
Price incl. VAT
Ask for a free quote oxeo sp redox analyser
Other product : Oxeo SP RedOx analyser
At best price 370 eur Including VAT.
Please fill in this form carefully. Our commercial service will handle your request promptly.
---
UK freephone hotline
Monday Friday 9.00 19.00, Saturday 10.00 18.00

---
Spare parts order
You are looking for a spare part for «Oxeo SP RedOx analyser » ?
Please click the button below. Our commercial service will handle your request promptly.