Automatic water treatment and products

Salt water treatment, Salt electrolysis

Pool Terre with integrated sensor support and injectors
Pool Terre with integrated sensor support and injectors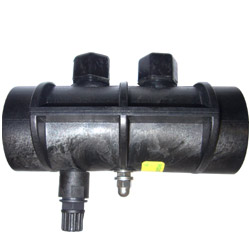 Recommended retail price 2023 :
Our Price :
Ref. Abatik 000453
Poolterre pH CL
Electrode for earth connection,
Ideal for pools using an electrolysis system,
Avoids metallic corrosion and deterioration
Integrates pH and chlorine sensor supports
Integrated injector for liquid
In stock
This electrode evacuates stray currents with can corrode or deteriorate metallic fittings in contact with pool water (panels, pump axis, etc...).
The electrode is positioned on the discharge pipe between the filter and electrolyser cell.
Depending on the chosen model (pH or pH CL),1 or 2 sensor supports are integrated (pH sensor and redox sensor (chlorine).
Diameter 50 or 1"1/2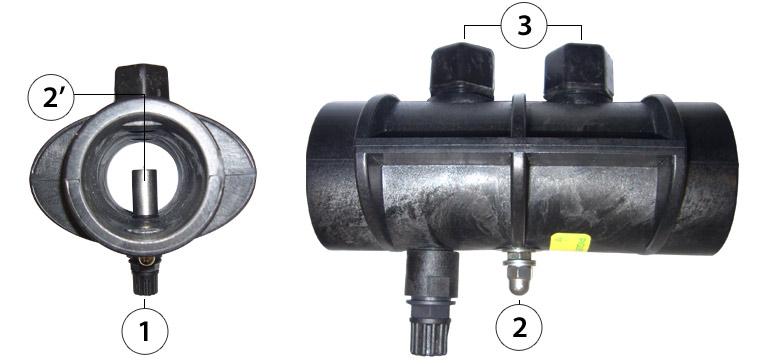 1. Product injection, 2 and 2'. Earth connection , 3. Redox (Chlorine) and pH sensor supports.
Pool terre

1. Pool filtration pump
2. Filter
3. PH and Redox sensors
4. Injection of treatment product
5. Dosing pump
6. Liquid injection product
7. Earth connection
8. Pool discharge
Warranty
2 years
Photos non-contractual
Price incl. VAT
Ask for a free quote pool terre with integrated sensor support and injectors
Other product : Pool Terre with integrated sensor support and injectors
At best price 99 eur Including VAT.
Please fill in this form carefully. Our commercial service will handle your request promptly.
---
UK freephone hotline
Monday Friday 9.00 19.00, Saturday 10.00 18.00

---