Automatic pool cleaners

Hydraulic pool cleaners

The pool cleaner electric pool cleaner
The pool cleaner electric pool cleaner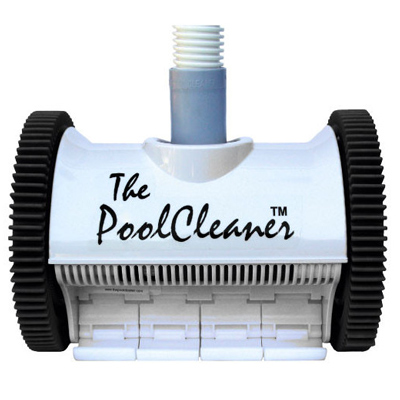 Recommended retail price 2023 :
Our Price :
Ref. Abatik 024284
Ref. Provider 1021800
The Pool Cleaner electric pool cleaner
Hydraulic pool cleaner,
Simple connection using brush adaptor or skimmer,
Compatible with all pool types, above ground or inground
Supplied with 10 x 1m pipe
The Pool Cleaner is simply connected to the skimmer or brush adaptor of your pool.
Featuring a blade turbine, The Pool Cleaner can operate even with a low water flow (5m³/h).
Large format suction mouths vacuum bigger debris and dirt.
The Pool Cleaner from Hayward is installed in only a few moments and requires no adjustment.
Technical requirements
Installation
Brush adaptor or skimmer
Dirt and debris
Dust, sand, gravel, leaves
Connection
Brush adaptor or skimmer
Maximum dimensions pool
10 x 5m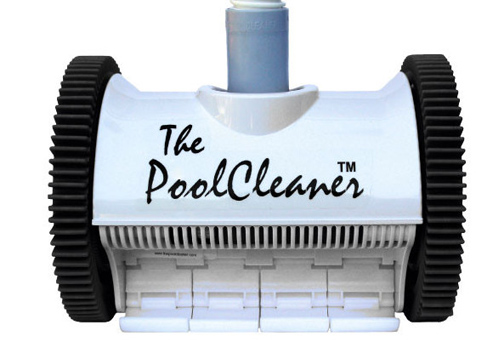 The pool cleaner uses a pre-programmed command system that directs the unit to a regular left turn, to change trajectory.
3 different programs exist to modify directional angle, allowing 3 to 5m of linear cleaning before a change of direction.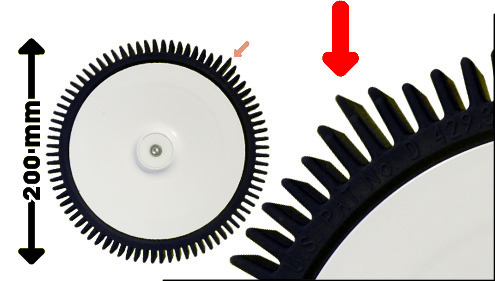 A cog is placed on each wheel of the unit, easing extraction from many types of situations.
Large format rubber wheels allow the unit to move easily over any pool finish.
Because of its independent shutter system, The Pool Cleaner adapts perfectly to any shape of pool.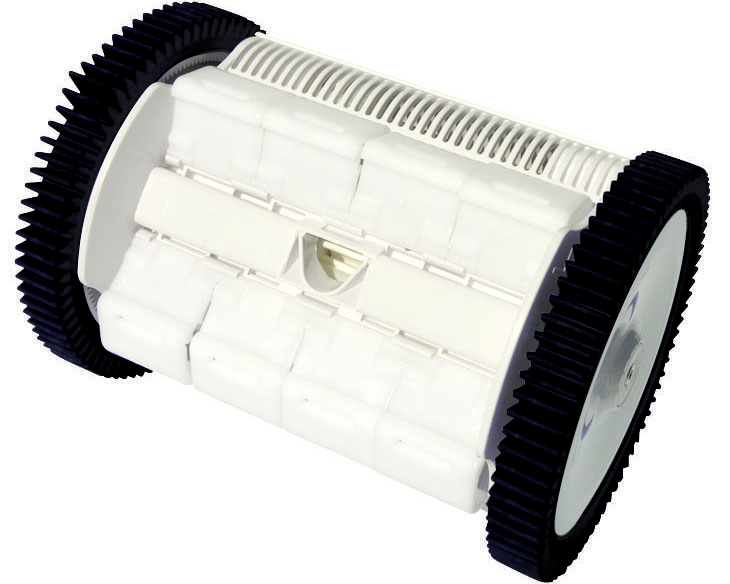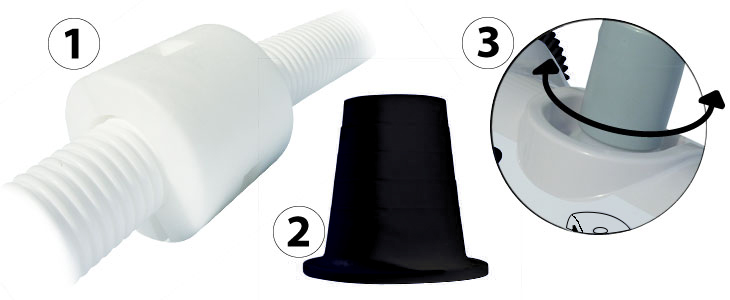 To facilitate trajectory, the pipe is lined to the unit via a free turn connection (3). In the kit, you will equally find a clip-on counterweight to adjust pipe buoyancy (1) and a connection sleeve for the brush adaptor (2).
Connection schema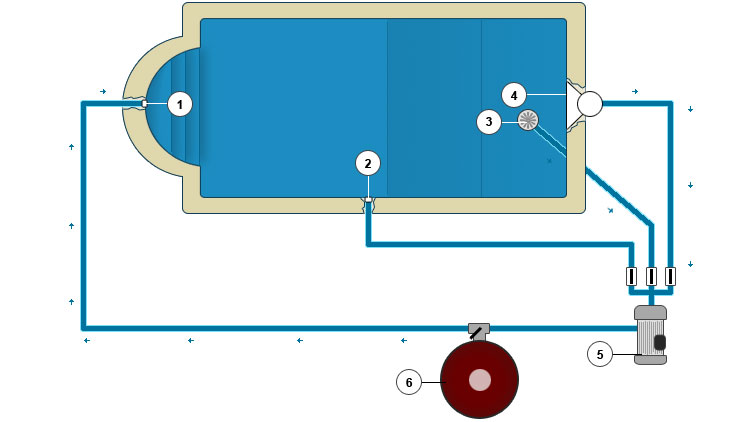 Discharge (connection to cleaning unit possible) (
1
), Brush adaptor (
2
), Main drain (
3
), Skimmer (
4
), Pool pump (
5
), Filter (
6
)]
Warranty
2 years
Photos non-contractual
Price incl. VAT
Ask for a free quote the pool cleaner electric pool cleaner
Other product : The pool cleaner electric pool cleaner
At best price 299 eur Including VAT.
Please fill in this form carefully. Our commercial service will handle your request promptly.
---
UK freephone hotline
Monday Friday 9.00 19.00, Saturday 10.00 18.00

---
Spare parts order
You are looking for a spare part for «The pool cleaner electric pool cleaner » ?
Please click the button below. Our commercial service will handle your request promptly.