Automatic pool cleaners

Hydraulic pool cleaners

Victor 4x4
Victor 4x4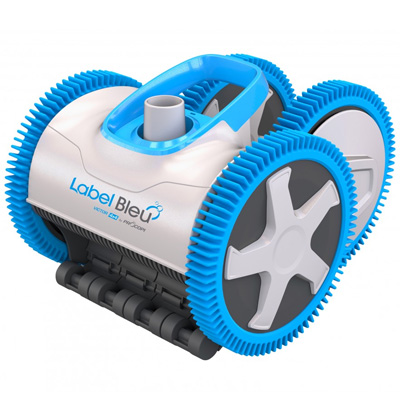 Recommended retail price 2023 starting from :
Our Price starting from :
Ref. Abatik 000718
Victor 4x4 pool cleaner for concrete liner polyester pool finish
Hydraulic 4x4 pool cleaner,
4 wheel drive,
Connection to brush adaptor or skimmer,
Ideal for large pools up to 12x6m
Impurities, leaves, gravel... The Victor 4x4 hydraulic pool cleaner eliminates impurities on your pool floor, without letting any escape... even in the corners!
Using large, ribbed wheels, this cleaner can get anywhere without becoming blocked. Automatically changing direction and negotiating vigorously even the steepest climb without losing its working path.
The Victor's movement is powered by a turbine that drives its wheels. The turbine's clever design coupled with quality manufacturing ensures a quiet operation of the unit, even at full power.
For further mobility, this hydraulic cleaner is linked by a free turn connection.
To facilitate maintenance and lifespan, the Victor is entirely mechanical.
The Victor 4x4 is ideal for large pools equipped with powerful pumps.
A security pressure regulation kit is positioned at the front of the unit : In the case of accidental obstruction (branch, large stone etc...)a valve automatically opens to create a secondary suction path.
The Victor 4x4 :
- Simply connects to a suction point.
- The Victor is operational with a low powered pump (5m3/h minimum).
- Is fitted in a few moments
- Using its programme, the Victor does not require any adjustment settings.
- Automatic change of direction.
- Pipe 12 x 1m specific for large pools
The Victor 4x4 exists 2 versions :
- Version "C"
for pools with a ceramic finish
,
- Version "P"
for pools with Liner, fiberglass or painted concrete finishes
.
Technical features
Installation
Brush adaptor or skimmer
Type of compatible debris
Dust, sand, gravel, leaves
Connection
Brush adaptor or skimmer
Maximum dimensions of pool
12 x 6m
The Victor 4x4 in detail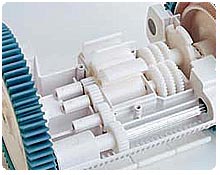 The Victor pool cleaner is driven by a mobile finned turbine ensuring excellent trajectory and very quiet operation.

Every 20 to 30 seconds, the inbuilt programme of the Victor pool cleaner inverses the direction of its wheel rotation, so the unit never stays blocked in one spot.

The Victor needs no adjustment, just a minimal capacity of 5m3/hour on the filtration pump.
The Victor pool cleaner in detail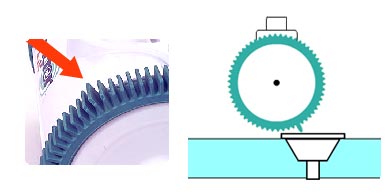 A ribbed casing is fitted on each wheel. This allows the cleaner to get out of difficult situations.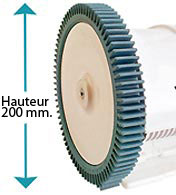 Large, rubberized wheels mean the cleaner can easily complete its trajectory throughout any pool finish.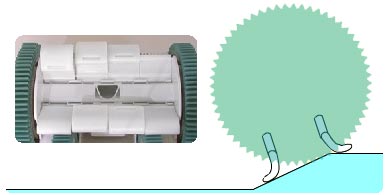 With independent cleaning shutters, the Victor perfectly adapts to any pool shape.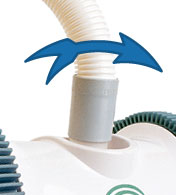 To facilitate the cleaners freedom of movement and avoid twisted pipes, the pipes connector is "free turn".
Installation schema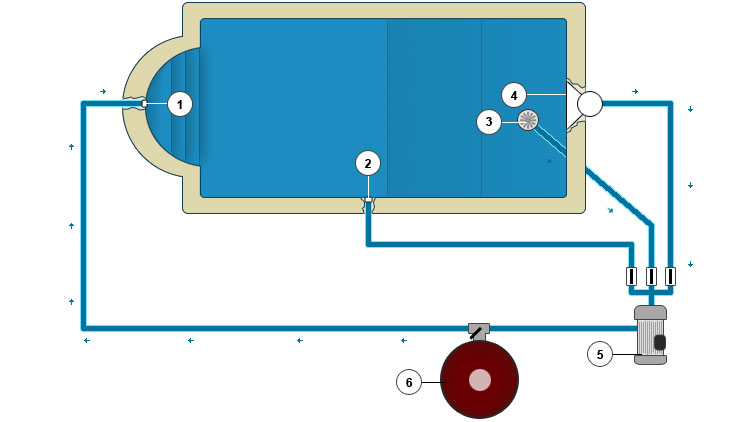 Discharge nozzle (possible to connect to cleaner) (
1
), Brush adaptor (
2
), Main drain (
3
), Skimmer (
4
), Pool pump (
5
), Filter (
6
).
Photos non-contractual
Price incl. VAT
Ask for a free quote victor 4x4
Other product : Victor 4x4
Starting from 630 eur Including VAT.
Please fill in this form carefully. Our commercial service will handle your request promptly.
---
UK freephone hotline
Monday Friday 9.00 19.00, Saturday 10.00 18.00

---