Automatic pool cleaners

Electric pool cleaners

Robot Zodiac Vortex 1
Robot Zodiac Vortex 1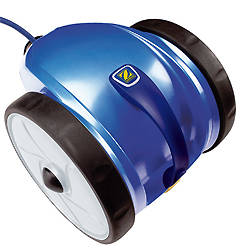 Recommended retail price 2023 :
Our Price :
Ref. Abatik 009866
Ref. Provider VORT1
Zodiac Vortex 1 electric pool cleaner
Cleaner for pools with a maximum dimension of 10 x 5m,
Cleans the pool floors and walls in 2h,
Compact dimensions and lightweight
1 2h cleaning cycle
Compatible with all pool finishes


In stock
The Zodiac Vortex 1 pool cleaner cleans the bottom surface and walls of pools with a maximum surface 10 x 5m.

Using "cyclone" technology, the cleaner affords 30% supplementary suction power, making the Vortex 1 more performant and more economic compared to other cleaners .

Its slat brush lifts debris from the pool floor enabling a thorough clean.

2 transportation handles allow easy entry and exit from pool water coupled with compact dimensions and light in weight, this cleaner becomes you ideal partner for the maintenance of your pool.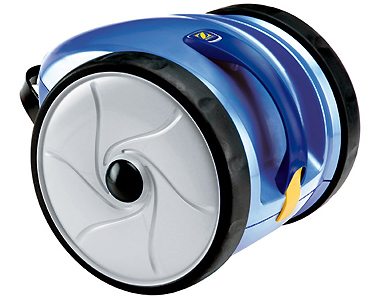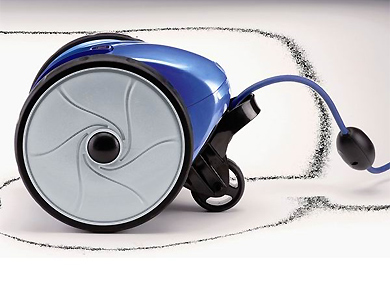 Profile view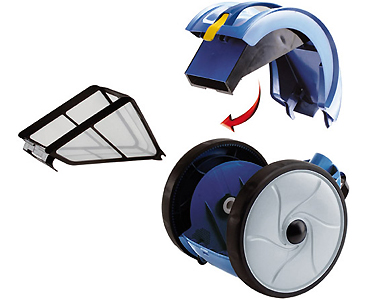 Detailed view
The cleaner uses an ergonomic filtering basket situated on the upper casing of the unit, which is very easily cleaned and avoids direct contact with dirt and debris.
Technical features
Operating voltage
30 Volts DC
Maximum dimensions of pool
10m x 5m
Compatible pool shapes
Rectangular, round, oval or specific shape
Compatible pool floors
Flat, gentle slope, composed slope or diamond point
Compatible pool finishes
Liner, PVC, fiberglass, tiles, painted concrete
Filtration capacity
100 microns
Duration of cleaning cycle
2h00
Security
Specific system for immersed borders, outboard security system
Included accessories
Low voltage transformer, filter basket, mini-brush slats
Dimensions of cleaner
L39 x w33 x h27cm
Packed dimensions
L56 x w35 x H30 cm
Zodiac Vortex 1 in pictures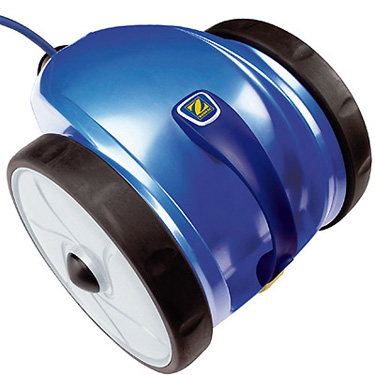 Top view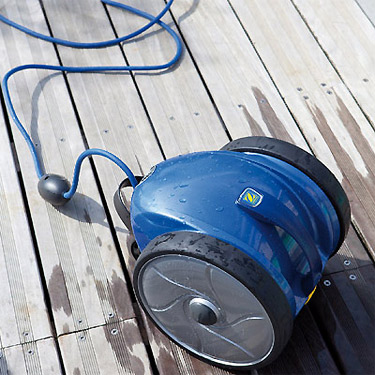 Dynamic design for optimal trajectory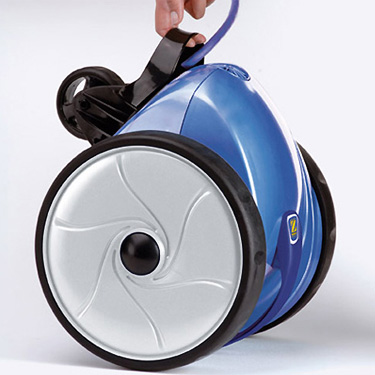 Ergonomic handle for easy entry and exit from water
.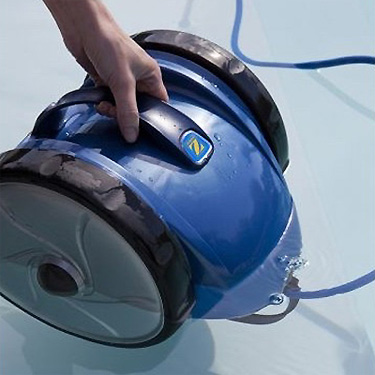 Ergonomic handle situated on upper casing
Warranty
2 years
Photos non-contractual
Price incl. VAT
Ask for a free quote robot zodiac vortex 1
Other product : Robot Zodiac Vortex 1
At best price 590 eur Including VAT.
Please fill in this form carefully. Our commercial service will handle your request promptly.
---
UK freephone hotline
Monday Friday 9.00 19.00, Saturday 10.00 18.00

---
Spare parts order
You are looking for a spare part for «Robot Zodiac Vortex 1» ?
Please click the button below. Our commercial service will handle your request promptly.